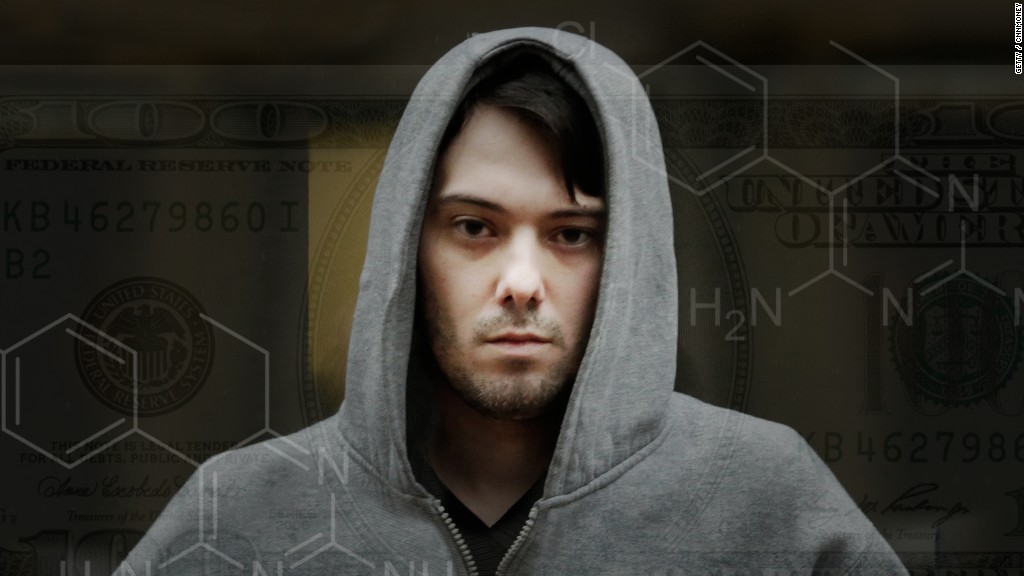 Martin Shkreli's fraud trial is wrapping up.
Lawyers delivered closing arguments Thursday after a month of jury selection and testimony. Prosecutors called Shkreli a liar, while the defense said he acted in good faith and even made money for his investors.
The 34-year-old former pharmaceutical executive is accused of cheating investors out of more than $11 million between 2009 and 2014 in what amounted to a Ponzi scheme. Shkreli, who has pleaded not guilty, faces up to 20 years in prison.
The charges are unrelated to what made him famous: In 2015, he drew public outrage when he unabashedly raised the price of an HIV drug from $13.50 to $750.
Shkreli is accused of mismanaging money at his investment funds Elea Capital, MSMB Capital and MSMB Healthcare, as well as while he was CEO of Retrophin (RTRX), a pharmaceutical company he founded in 2011.
Prosecutors say he lied to investors at MSMB Capital and MSMB Healthcare about how well his investment funds were doing, and that he used money from Retrophin to help pay off MSMB investors, as well as his personal loans and other debts.
Federal prosecutors spent more than four hours summarizing their fraud case. They called their evidence "devastating."
"There's a huge difference between what the defendant is saying — which are lies — and what the truth is," Assistant U.S. Attorney Alixandra Smith told jurors. She said investors were kept in the dark about where their money was tied up.
Shkreli's lawyer, Ben Brafman, has defended his client as an oddball genius who ultimately made his investors richer. He said during the trial that Shkreli never intended to defraud anyone.
"Good faith can in this case be a defense to every one of these charges," Brafman said in his own closing argument.
He said that Shkreli himself believed he was going to be successful, that everyone who met him called him "stunningly brilliant," and that he slept in a sleeping bag on his office floor to try to make Retrophin a success.
Shkreli did not testify. But he has kept his bombastic presence on social media throughout the trial, despite efforts by prosecutors and his own lawyer to keep him quiet.
Related: Shkreli just kept talking during his fraud trial
"This was a bogus case from day one," he wrote on Facebook last week.
He even took to Facebook to explain his decision not to testify in his own defense.
"Plead the fif when it comes to the fam im like a dog i dont speak but i understand," he said, alluding to lyrics from Jay-Z's song "Never Change."
CNNMoney (New York) First published July 27, 2017: 4:29 PM ET