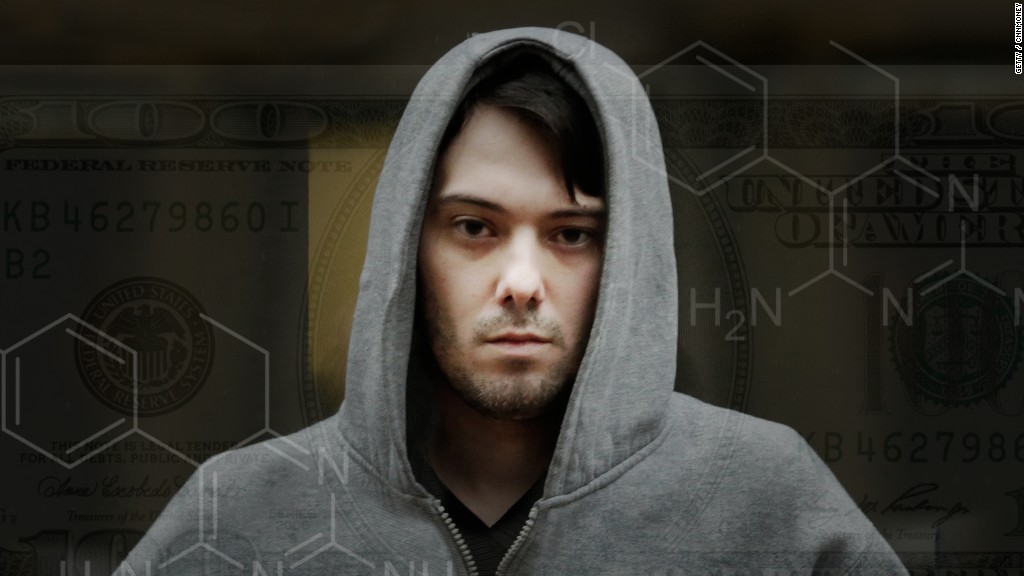 A woman who invested hundreds of thousands of dollars in a hedge fund operated by Martin Shkreli testified Thursday that she felt "somewhat betrayed" by the former pharmaceutical executive when she had difficulty getting her money back.
Sarah Hassan was the first government witness to take the stand in the criminal case against Shkreli. He is accused of operating a Ponzi scheme from 2009 to 2014 in which he used funds from a publicly traded company to pay back investors in two hedge funds.
Hassan said she spent over a year trying to get her original investment returned to her — and she eventually made a profit. "I was trying to be patient but I was also frustrated and concerned that I wasn't getting my funds," she told the jury in Brooklyn federal court.
Shkreli, 34, was dubbed "the most hated man in America" in 2015 after grabbing headlines for hiking up the price of a life-saving drug used by AIDS patients by 5,000%.
His trial for fraud and conspiracy is separate from that controversy. He has pleaded not guilty.
Hassan testified that her father, former Schering-Plough CEO Fred Hassan, and his friend Allergan CEO Brent Saunders, introduced her to Shkreli in January 2011 because he was considered "a rising star in the hedge fund world."
After their meeting, Sarah Hassan invested $300,000 in MSMB Capital, a fund Shkreli ran. He later told her that investment had increased to $435,000, she said.
"I trusted Martin and I trusted the numbers I was being presented with," she said.
Martin Shkreli's lawyer: 'Maybe he's nuts but that doesn't make him guilty'
Hassan said she was surprised when Shkreli liquidated the fund in September 2012, and she was even more surprised when she couldn't get her money back after trying for a year.
Shkreli eventually told Hassan over email that "there was no money left at the fund level" because it was all being used to prop up a publicly-traded company called Retrophin, (RTRX)where he was CEO, she testified. (A Retrophin spokesman said Wednesday that the company "will let the facts speak for themselves in court.)
"To be frank, I felt somewhat betrayed at that point," she said.
Hassan eventually settled with Shkreli and she even made money off her original investment. She told the court she received $400,000 in cash, plus 58,000 shares of Retrophin that were eventually sold for an additional $900,000.
Shkreli's attorney Ben Brafman maintains that his client did not rip off investors and says evidence will show they actually made money.
"Ultimately, whatever demands you made of Mr. Shkreli were met, it just took some time?" Brafman asked Hassan during cross-examination.
"Ultimately we came to an agreement, yes," she said.
Shkreli is facing eight criminal counts, including securities fraud and wire fraud, for allegedly mismanaging money at MSMB Capital and MSMB Healthcare, and while he was CEO of Retrophin.
Shkreli could get up to 20 years if convicted.
It took nearly three days to find a jury for Shkreli's trial. Some prospective jurors told the court they were aware of his reputation as a price gouger for boosting the cost of the drug Daraprim from $13.50 to $750 a pill while he was CEO of Turing Pharmaceuticals.
CNNMoney (New York) First published June 29, 2017: 4:13 PM ET