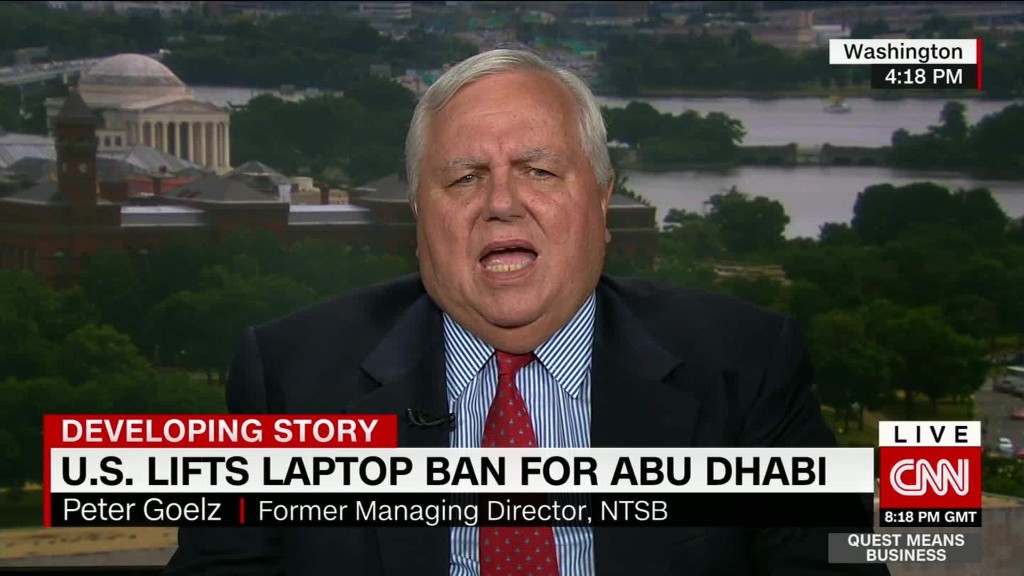 Passengers flying to the U.S. from Dubai and Istanbul no longer have to pack laptops and tablets in their luggage.
Emirates and Turkish Airlines both confirmed that a U.S. ban on electronics devices larger than a smartphone in cabins was lifted on Wednesday.
"Emirates has been working hard in coordination with various aviation stakeholders and the local authorities to implement heightened security measures and protocols that meet the requirements of the U.S. Department of Homeland Security's new security guidelines for all U.S. bound flights," the Dubai-based airline said in a statement.
Turkish Airlines tweeted: "#WelcomeOnBoard to our U.S.-bound flight. Please fasten your seatbelts and enjoy your own electronic devices."
A separate electronics ban on flights from Turkey to the U.K. is still in place.
Last week, the Department for Homeland Security lifted the ban for Abu Dhabi's Etihad Airways because it had put additional security measures in place.
The ban, which was introduced by the U.S. in March over concerns that devices could be used to smuggle explosives on board, still applies to U.S.-bound flights from seven other airports in the Middle East and North Africa. It will continue to affect six airlines.
One of them is the national carrier of Saudi Arabia.
Saudia said Tuesday it was working to implement the DHS measures and aims to have the ban lifted by July 19.
CNNMoney (Dubai) First published July 5, 2017: 3:29 AM ET