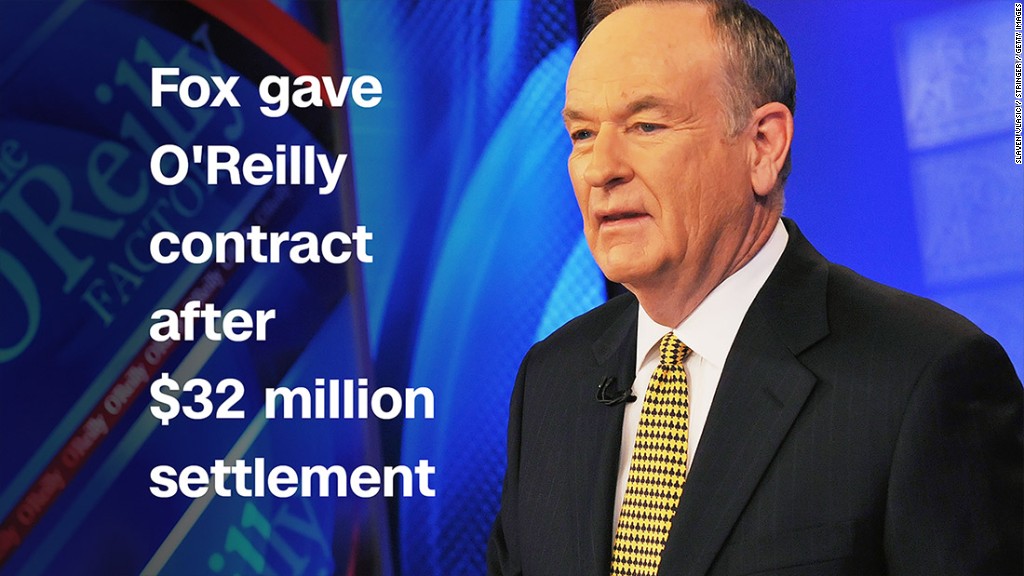 A federal judge in New York has denied Bill O'Reilly's motion to seal settlement agreements he struck with multiple women who accused him of harassment, dealing a huge blow to the former Fox News host in a defamation suit brought last year.
Deborah Batts, the judge presiding over the defamation suit, ruled Tuesday that O'Reilly "has failed to present compelling countervailing factors that could overcome the presumption of public access" to the agreements.
Batts also said O'Reilly "has not even come close to rebutting this First Amendment presumption" that favors public access to documents.
The judge's ruling means that certain terms of the settlements are coming to light for the first time. A motion filed Wednesday by Neil Mullin, an attorney representing the three plaintiffs, claims that the settlement reached with Andrea Mackris, a former Fox News producer who filed a sexual harassment lawsuit against O'Reilly in 2004, required her to "lie — even in legal proceedings or under oath — if any evidence becomes public, by calling evidence 'counterfeit' or 'forgeries.'"
Incredibly, the filing asserts that Mackris' attorney, Benedict Morelli, switched sides and agreed to become O'Reilly's lawyer while negotiating the agreement.
"This profoundly unethical conflict left Ms. Mackris virtually without legal counsel," the filing said. CNN has reached out to Morelli for comment.
Related: Women in Bill O'Reilly defamation suit want settlement agreements made public
Mackris and Rebecca Gomez Diamond joined a defamation lawsuit late last year that was brought by Rachel Witlieb Bernstein. All three asserted that they were smeared in various public statements by O'Reilly, Fox News and the network's parent company, 21st Century Fox. Mackris and Diamond settled with O'Reilly over sexual harassment allegations; Bernstein had accused O'Reilly of verbal abuse and discrimination.
O'Reilly has consistently denied wrongdoing, asserting that he made the settlements to protect his children from the damaging publicity. CNN has reached out to O'Reilly for comment.
The filing by the plaintiffs also says that Mackris' agreement acknowledges that Bo Dietl, a longtime private investigator and frequent Fox News guest, and others "surveilled, investigated and amassed information about Ms. Mackris, including tapes, photographs, emails, letters, calendars and diaries."
In a phone interview with CNN on Wednesday, Dietl, who ran a long shot campaign for mayor of New York City last year, insisted that he has never done anything untoward in his work, and said that he was never hired by O'Reilly, Ailes or Fox. Instead, he said he was hired by the law firm that represented O'Reilly and Fox News in the case.
"There's a reason we're in a business for 33 years. We don't do anything illegal or improper," Dietl said. "All we do is find out the truth, and whatever we find we submit to the attorneys and they do what they want to do."
The court filing on Wednesday said that all plaintiffs "were forced to relinquish audio and video tapes recording O'Reilly's harassment and abuse."
CNNMoney (New York) First published April 4, 2018: 12:29 PM ET