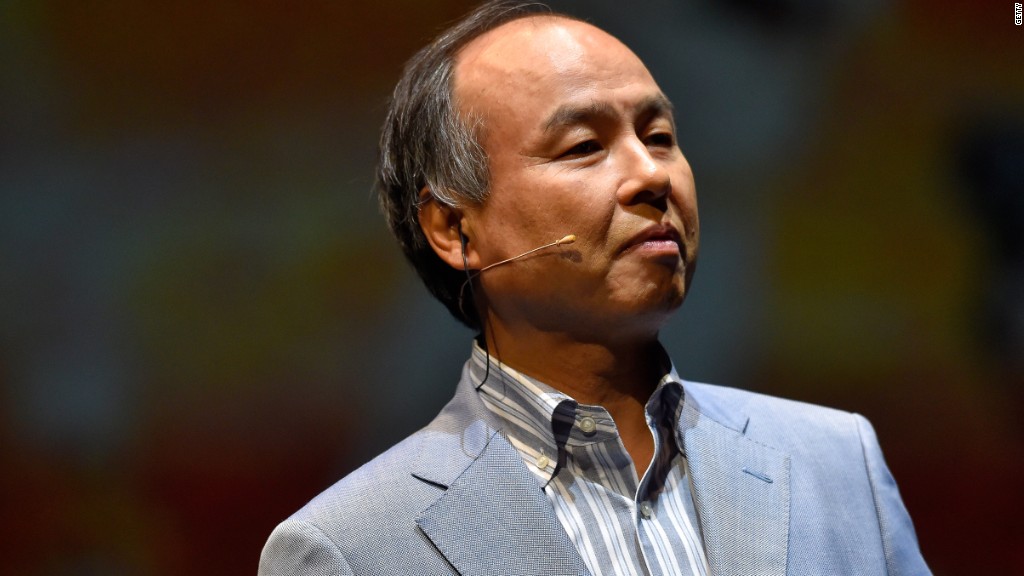 For SoftBank founder Masayoshi Son, $100 billion just isn't enough.
Months after setting up one of the biggest tech funds in the world, the Japanese billionaire says he is keen to launch another one — and soon.
"The Vision Fund was just the first step," Son told the Nikkei newspaper. "We will briskly expand the scale. Vision Funds 2, 3 and 4 will be established every two to three years," he said.
Related: Where the huge SoftBank-Saudi tech fund is investing
Son has become the new kingmaker in tech. He unveiled the Vision Fund less than a year ago, backed by Saudi Arabia, SoftBank (SFTBF), Apple (AAPL, Tech30) and other big names. By May, it had raised $93 billion — out of a planned $100 billion — to spend on tech businesses of the future.
The fund is investing fast, pumping huge amounts of money into high-profile startups like WeWork, Slack and Flipkart, among others.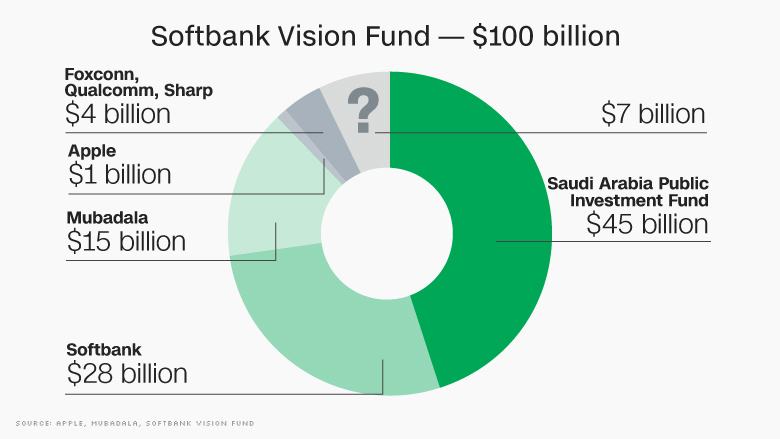 Son predicts it "will probably run dry in about two years," so he's looking ahead and setting his sights high.
The tycoon is aiming to raise 100 trillion yen (about $880 billion) and invest in "at least" 1,000 companies over the next decade, he told Nikkei.
Related: Meet the new kingmaker in tech
Son, who wants to be known as a "crazy man who bet on the future," is a famously aggressive investor.
He believes singularity — the moment when computers and artificial intelligence will surpass mankind — is on the horizon.
Related: Why SoftBank is investing in Uber — and its big rivals
Technology's "gold rush actually starts now," he said at a news conference in May, likening SoftBank's big investments to feeding a goose so it can lay golden eggs.
And he has a strong track record of convincing deep pocketed investors to cough up.
In a recent interview with Bloomberg, Son recounted how he met with Mohammed bin Salman bin Abdulaziz, who was Saudi Arabia's deputy crown prince at the time, and convinced him to invest $45 billion in the Vision Fund … in just 45 minutes.
"So $1 billion per minute," Son said.
CNNMoney (Hong Kong) First published October 20, 2017: 1:37 AM ET