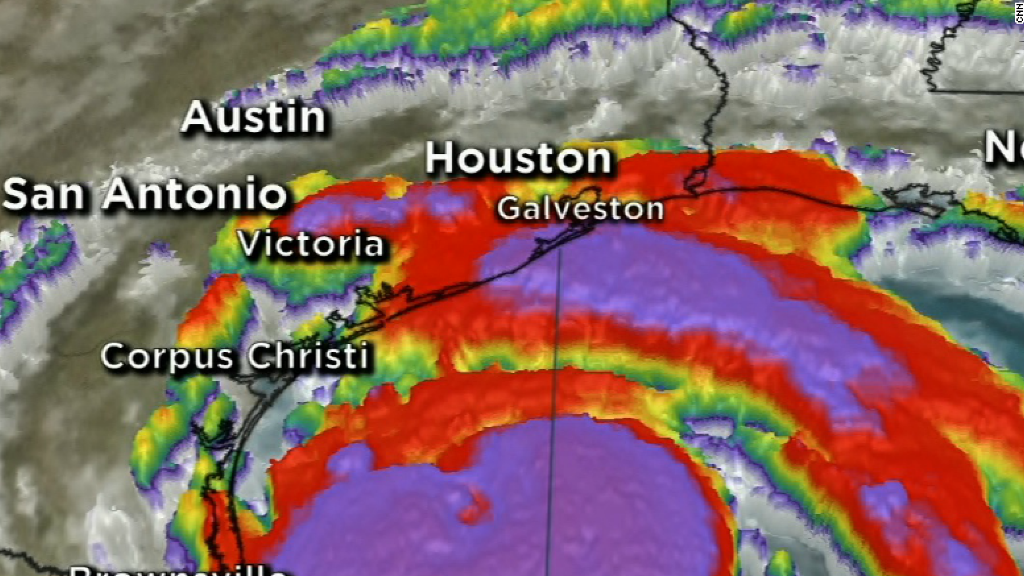 When Hurricane Harvey rips through the coastal Texas landscape, it could leave behind nearly $40 billion worth of damage, according to a new estimate from CoreLogic.
The analytics firm said that its latest data shows that about 232,721 homes are in the path of the storm, which is expected to make landfall late Friday or early Saturday.
CoreLogic estimates the reconstruction costs of those homes will reach $39.6 billion if the storm does indeed reach a Category 3, as current predictions indicate.
Related: Gas prices will jump thanks to Hurricane Harvey
The estimates include the "cost to completely rebuild a property in case of damage, including labor and materials by geographic location, assuming a worst case scenario at 100% destruction," the firm said in a press release.
More than $20 billion worth of those damages could be in the Houston metropolitan area alone. That's one of the most densely populated areas in the United Sates, with more than 5.6 million residents.
If the storm remains a Category 2, CoreLogic estimates the damages could be mitigated, but would still reach nearly $17 billion.
Evacuations have already begun along the Texas coastline, and local officials are urging residents to avoid the streets.
One storm chaser said Harvey is "about as a life-threatening as it can get."
CNNMoney (New York) First published August 25, 2017: 11:17 AM ET