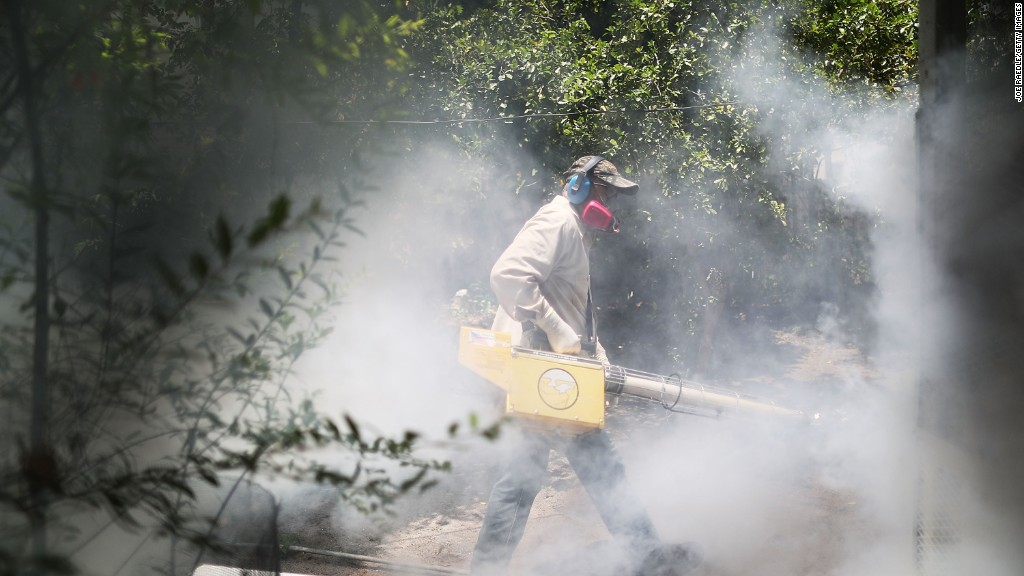 Google searches could be a game changer for monitoring illnesses around the world.
New research indicates online searches can indeed help health officials track diseases. The findings follow previous attempts that yielded mixed results.
A team from Harvard University has accurately — and quickly — tracked dengue fever in underdeveloped countries by using a mathematical model that combines Google searches and clinical government data.
The mosquito-borne disease has flu-like symptoms such as headaches, muscle aches and nausea. There are an estimated 390 million dengue infections every year.
The research was published in the journal "PLOS Computational Biology" on Thursday.
Dengue in particular is difficult to track because it occurs in less developed countries that don't have effective and reliable surveillance systems for the disease. Governments in these regions rely on hospital reporting, which is often delayed and has frequent revisions.
Related: Google wants to help map Zika outbreaks
The team's research builds on its previous method to monitor the flu in the United States in 2015. According to the researchers, that study restored hope that online searches could help track diseases after earlier efforts like Google Flu Trends and Google Dengue Trends returned mixed results and were discontinued.
In the new study, the researchers modified their mathematical modeling tool to track dengue activity in Mexico, Brazil, Thailand, Singapore and Taiwan.
They used Google's "Trends" tool to track the top 10 dengue-related searches made by people in each country and compiled historical data from government health agencies.
The researchers found that their technique produced more accurate estimates than other methods used in other regions. However, the approach had some limitations in Taiwan due to little dengue activity on the island before 2014 and then two spikes in cases that year and in 2015, according to the researchers.
The group's "tracking performs best in dengue-endemic areas with a high number of yearly cases and with sustained seasonal incidence," Samuel Kou, Harvard professor of statistics and coauthor of the paper, told CNN Tech.
Related: How Twitter can predict flu outbreaks 6 weeks in advance
Early tracking systems such as this could be used to alert governments and hospitals so preventative measures can be taken. Warnings could also be sent to people traveling in those areas. The method could be applied to other mosquito-bourne diseases in the future, too.
Social media has also been used to monitor and forecast illnesses like the flu. For example, a team from Northeastern University was able to predict flu outbreaks 6 weeks early using tweets. Meanwhile, Sickweather — a sickness forecasting and mapping app — scans social media platforms for posts about illnesses.
CNNMoney (New York) First published July 20, 2017: 3:16 PM ET