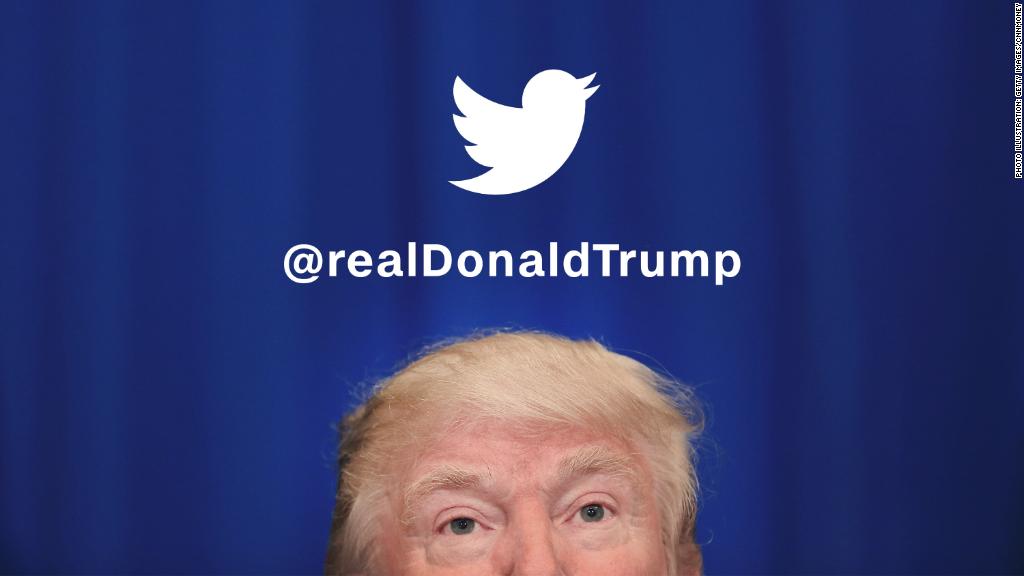 We know this much: A Twitter employee used their final day at the company to delete President Trump's account.
The account, which has more than 41 million followers, was restored after just 11 minutes, and Twitter says it's conducting an internal review. But the company's statements have raised more questions than they've answered:
How did this happen? And could it again?
Here are three key questions Twitter (TWTR, Tech30) has yet to answer:
How could this happen?
The fact that one worker was able to take down the president's account left people asking whether Twitter has appropriate internal controls.
The early consensus seems to be "no."
"This is a case of human negligence and lack of process in place," said Subramanian Udaiyappan, a Bangalore-based cybersecurity specialist at Cisco. "Twitter needs to ensure that only the right people have access to such actions and these have to go through process permissions, approvals and logging before any action is taken by an employee."
Related: Twitter employee briefly shut down Trump's account on last day of work
People are also puzzled over how Twitter detected the issue so quickly.
"Eleven minutes? Does that mean he checks his Twitter account every 60 seconds?!? How did they get it back up so fast and HOW could this happen?" asked a Twitter user named Luke Tucker.
Who did it?
Twitter didn't name the staffer who deactivated Trump's account, but it did describe the person as a "customer support employee."
One big question: How many employees at Twitter have the same power?
Employees that review accounts for abuse typically have the power to suspend users, according to a former consultant for Twitter who asked not to be identified. The consultant said that many of these employees tend to be relatively junior — a common practice across social media firms.
The situation "raises bigger questions on privacy as to what level of information access does a normal Twitter employee get," Udaiyappan said.
Related: Twitter accidentally suspends its own CEO's account
Has it happened before?
High-profile accounts have gone offline before, causing confusion and uproar.
Twitter temporarily suspended the account of actress Rose McGowan in October after she tweeted about sexual harassment allegations made against Hollywood producer Harvey Weinstein.
The move caused a huge backlash, and Twitter later reversed it. The company said it suspended McGowan's account because the actress had tweeted a private phone number, a violation of its terms of service.
Twitter CEO Jack Dorsey would later announce new rules over "unwanted sexual advances, non-consensual nudity, hate symbols, violent groups, and tweets that glorifies violence."
Dorsey has had his own problems using Twitter. His account was abruptly suspended last year in what he later described as an "internal mistake."
Trump addressed his account's suspension in a tweet early Friday.
"My Twitter account was taken down for 11 minutes by a rogue employee," he wrote. "I guess the word must finally be getting out-and having an impact."
— Samuel Burke contributed to this report.
CNNMoney (London) First published November 3, 2017: 7:08 AM ET