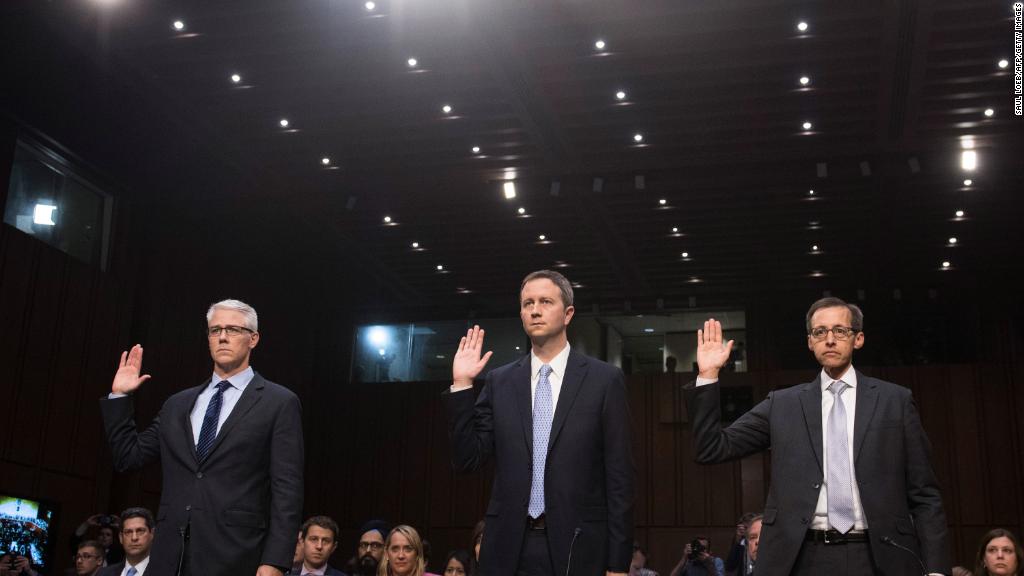 The House Intelligence Committee released on Wednesday a small sample of the ads a Russian troll farm purchased on Facebook during and after the U.S. presidential election. The ads released focused on divisive issues like immigration, religion and race, and some alluded specifically to Donald Trump, Hillary Clinton and Bernie Sanders.
Facebook has said that it has found more than 3,000 ads linked to the Internet Research Agency, a St. Petersburg troll farm with ties to the Russian government, and that the ads were seen by more than 11 million people between 2015 and 2017.
The House Intelligence Committee had been expected to release all of the ads, which Facebook has turned over to Congress and to Special Counsel Robert Mueller's office, but ultimately put out only about two dozen on Wednesday. The committee's Democrats, who were responsible for the release, called the selection of ads that they made public a "representative sampling."
Related: Facebook, Twitter, Google face aggressive questioning at Senate hearing
Also included in the release was a document containing all of the Twitter account handles that Twitter has identified as being tied to the Internet Research Agency.
The Internet Research Agency posted thousands of other pieces of content that were not turned into ads. Facebook has said that the Internet Research Agency's content was served to as many as 150 million people on its platforms, including both Facebook and Instagram. It is not clear how many of those 150 million people actually saw the content, however.
Many of the ads released Wednesday came from Facebook pages whose Russian ties were previously reported by CNN, including "Blacktivist," a page designed to look like it was run by black American activists, and "Heart of Texas," a page supporting the secession of Texas.
CNNMoney (New York) First published November 1, 2017: 3:09 PM ET