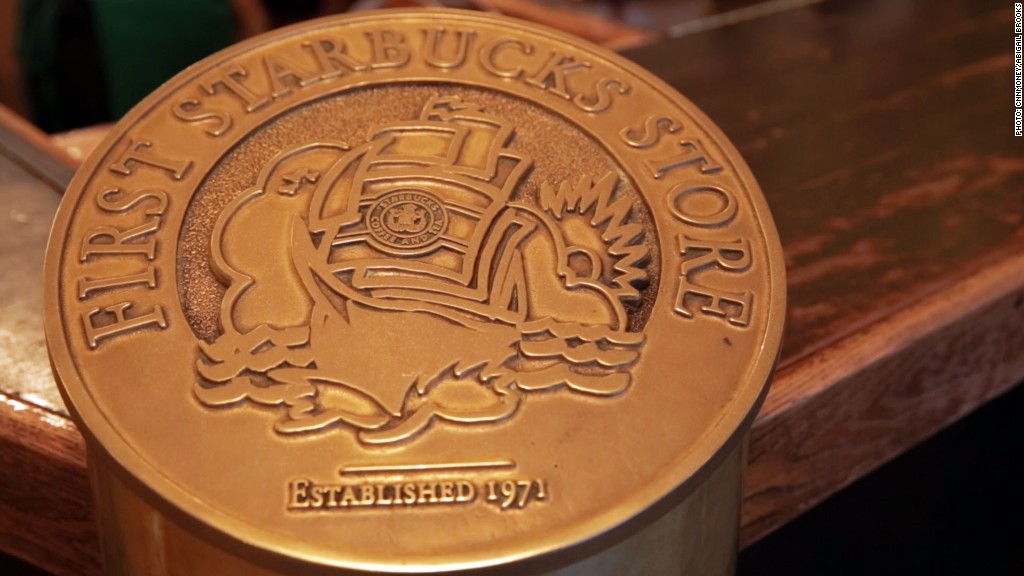 Move over, pumpkin spice. It's all about maple this fall.
Starbucks (SBUX) announced the debut of its new Maple Pecan Latte on Thursday, bolstering a seasonal lineup that already includes the immensely popular Pumpkin Spice Latte.
The drink will be available to customers in the U.S. and Canada starting Friday. A tall latte with 2% milk has 270 calories, according to a company spokesperson.
With pumpkin spice nearing peak popularity, the race to anticipate the next autumnal fad is on. And maple may be it.
Dunkin' Donuts (DNKN), which announced that it's "doubling down on fall flavors" this year, currently offers a whole maple-flavored menu, including Maple Pecan flavored coffees and lattes and the Maple Sugar Bacon Breakfast Sandwich.
Those items join Dunkin's extensive list of pumpkin products, including pumpkin doughnuts, pumpkin muffins and a new pumpkin cream cheese spread.
Related: The science behind your craving for pumpkin spice
Pumpkin spice seems to have saturated every corner of the consumer market. There are Pumpkin Spice Cheerios. Pumpkin spice-flavored pizza. Even pumpkin spice-scented deodorant.
Researchers believe there may be some fatigue.
Though sales of pumpkin spice goods are still climbing, year-over-year growth is getting smaller, a Nielsen spokesperson said. That shows the "craze may be leveling off."
Still, sales of pumpkin-flavored items hit $414 million last year, up from $286 million just four years prior, according to Nielsen data. The number of pumpkin spice products for sale between August and December grew 50% in 2016, according to analytics group 1010data.
Even McDonald's (MCD) has its eye on the flavor. The fast food behemoth rolled out a Maple Caramel Latte in Canada back in March.
CNNMoney (New York) First published September 21, 2017: 2:33 PM ET