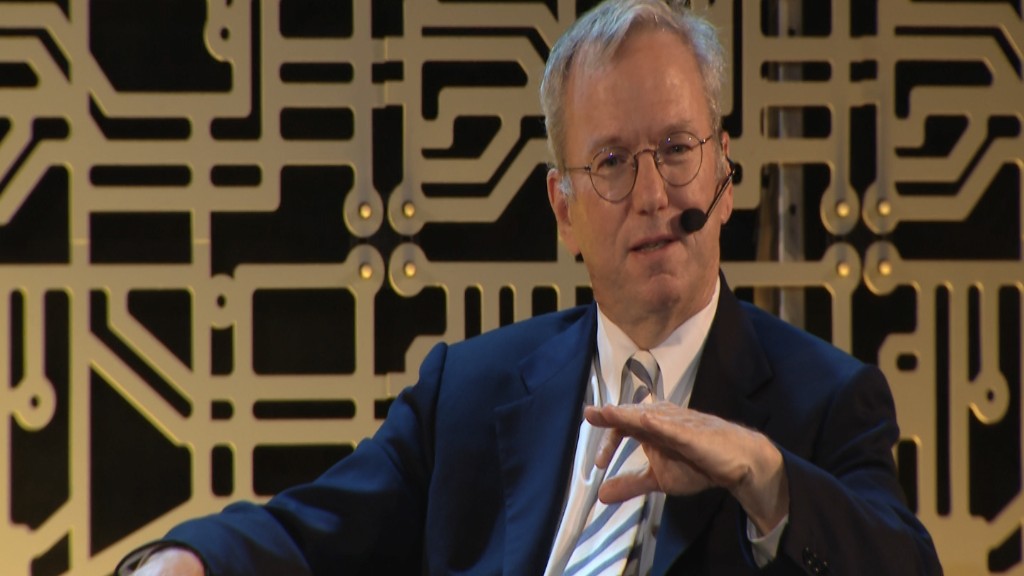 Even the unfolding crisis over Russian-bought election ads and an uproar over the firing of an engineer over a diversity memo couldn't slow down Google's advertising sales machine.
Alphabet (GOOGL, Tech30), the parent company of Google, said Thursday that its sales hit $27.77 billion for the third quarter, a gain of 24% from the same period a year earlier.
The sales growth, among its best in recent quarters, was driven in part by Google's continued traction serving ads on mobile devices and YouTube.
In a statement, Alphabet CFO Ruth Porat also credited the "strength" of Other Bets, which refers to the company's various moonshot projects.
The category, which includes Nest and high-speed Internet access, saw sales jump to $302 million in the quarter from less than $200 million a year earlier. Losses for these costly bets narrowed slightly as well, but remained high at $812 million for the quarter.
The company's stock popped 3% in after hours trading Thursday following the earnings report, pushing the company back above $1,000 a share.
Related: Google's open culture tested by engineer's anti-diversity memo
In the weeks leading up to its earnings report, Google has found itself in the crosshairs of Congress over Russian-bought ads on its platform intended to spread misinformation and divisions in America before the 2016 presidential election.
Google, Facebook (FB, Tech30) and Twitter (TWTR, Tech30) have all been asked to testify before Congress.
"Over the near-term, the top risk is regulatory," James Cakmak, an analyst with Monness, Crespi, Hardt, wrote in an investor note ahead of Alphabet's earnings. "And we don't mean the EU, but rather investigations regarding Russia resulting in optically damaging transparency around privacy."
If there is a damaging impact to Google's reputation, it has yet to show up on Google's bottom line. Likewise, an advertiser boycott over extremist content on YouTube appears to be largely resolved.
"The overwhelming majority of advertisers never left," Porat said on an earnings call Thursday, "and those who did, many are back on the platform."
CNNMoney (New York) First published October 26, 2017: 6:37 PM ET