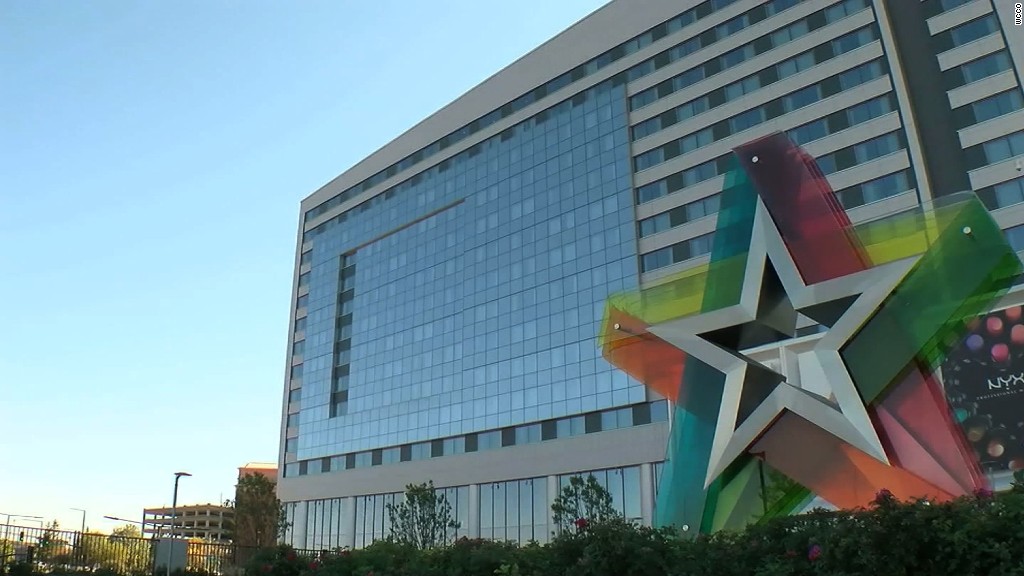 GameStop has hit reset on its Thanksgiving plans.
Video game and electronics retailer GameStop has told its employees that stores will be open for this year's Thanksgiving Day holiday, in a reversal from the previous three years.
"Many of our store associates and guests have asked for this," the company said in a statement released on Monday. "We have heard their requests and are making an adjustment to our previous position on this topic."
Storefronts will be open for a "limited time" during the holiday, the company added.
GameStop (GME) has closed its doors on Thanksgiving for the past several years.
GameStop executive vice president and president of U.S. stores Mike Buskey said in 2015, "we believe strongly that our customers and associates should have the opportunity to spend the Thanksgiving holiday relaxing with family and friends." He reiterated the sentiment last year.
At the time, GameStop encouraged customers to shop online or wait for Black Friday, the annual retail mega-event, to make their purchases in stores.
GameStop said customers' "evolving holiday shopping needs" contributed to the decision to open the store's doors on Thanksgiving to allow shoppers to get an early start on Black Friday deals.
Related: GameStop to shutter 100+ stores
Last year a number of malls and retailers, including Office Depot, RadioShack and Staples, were also closed for the holiday following calls for stores to give employees a break for the holiday.
Like many other traditional brick-and-mortar retailers, it hasn't been an easy year for GameStop, as it competes against the growth of e-commerce sites and a decline in foot traffic in some stores.
In March, the company said it would shut down more than 100 stores worldwide. The retailer's stock is down more than 15% this year.
There are nearly 4,000 GameStop locations in the U.S.
CNNMoney (New York) First published August 1, 2017: 1:27 PM ET