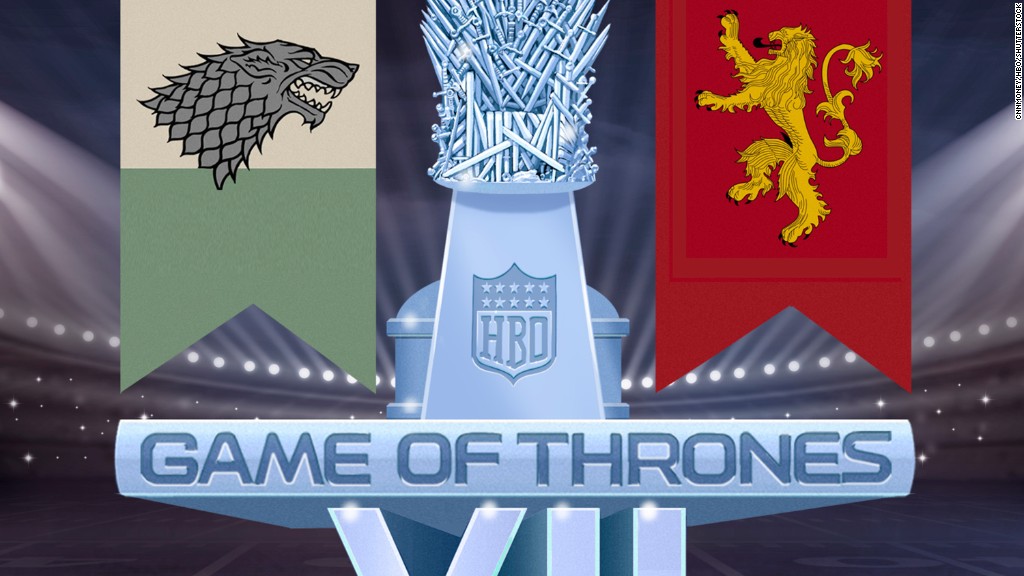 "Game of Thrones" season premier ratings were almost as impressive as Daenerys Targaryen's massive, flying dragons.
A record 16.1 million viewers tuned in for Sunday's season seven premiere of the popular HBO fantasy series, according to the network.
That includes the 10.1 million television viewers who watched on HBO Sunday night. The rest were viewers who watched the two replays of the premiere at 10 p.m. and at midnight, combined with those who streamed the show with the HBO Go or HBO Now apps.
The 16.1 million number was up 50% from last year's April premiere, making it the most-watched premiere night in HBO's history. The 10.1 million number reflects a 27% increase from last year.
HBO also said Sunday's premiere had "the highest number of concurrent viewers" across the network's streaming services.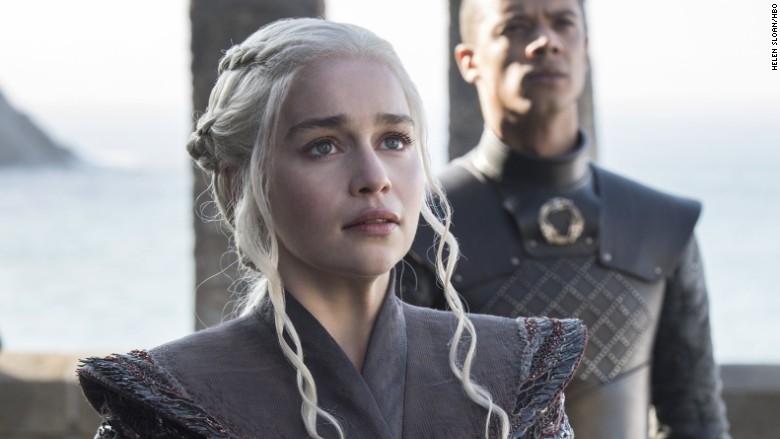 Related: The game of 'Thrones': How resembling live sports makes the HBO hit an event
The numbers, while big for the show, are actually not that surprising. "Game of Thrones" is one of the most popular and acclaimed series on television that you arguably have to watch as it happens.
Even though the show gets a boost from delayed viewing, its twists and turns forces viewers to tune in on the night it airs. If not, fans run the risk of spoilers on social media and around the water cooler the next day.
In addition to being a ratings success, the premiere episode "Dragonstone" also received positive reviews. CNN's movie critic said the episode "exhibited a sense of urgency and purpose that past openers have sometimes lacked."
Related: Review: 'Game of Thrones' heats up as winter arrives
"Despite the weighty expectations placed upon it, 'Game of Thrones' has consistently risen to the challenge," Brian Lowry wrote. "If the season premiere is any indication of what's ahead, this season's arc is likely to again demonstrate that when it comes to lording over the TV universe, this one-for-the-ages drama is no pretender."
(CNN, like HBO, is owned by Time Warner (TWX).)
CNNMoney (New York) First published July 17, 2017: 5:04 PM ET