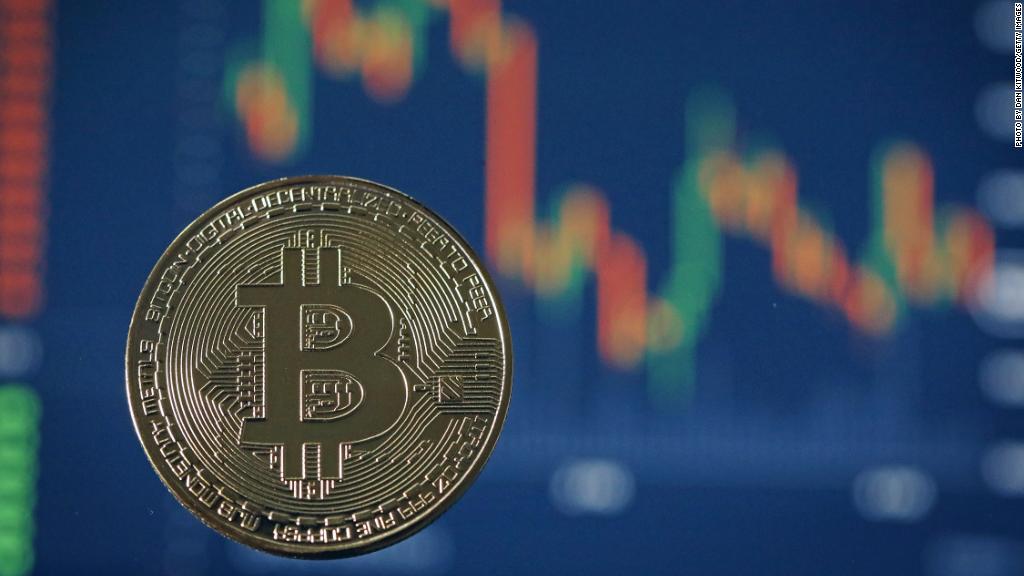 It's a new era for investors hoping to get in on the bitcoin game.
The Chicago Board Options Exchange on Sunday began trading bitcoin futures, allowing investors to speculate on whether the cryptocurrency's price will go up or down.
It's the first time a government-regulated exchange has greenlit trading for a bitcoin-backed security.
The exchange tweeted Sunday that its website was receiving "heavy traffic" after trading began. But it also added that all trading systems were "operating normally."
It was a historic move. Unlike traditional commodities, there's not a physical asset that backs up bitcoins. And unlike currencies, there isn't a central bank that backs bitcoin.
Bitcoins live on computer servers. They are produced by complex algorithms and recorded in a digital ledger.
Some leading economists and financiers are calling bitcoin a bubble and a fraud, but industry insiders say they think it's only going to get bigger as it gains more widespread acceptance.
Currently, bitcoins are bought and sold on unregulated virtual exchanges — and it's been extremely volatile.
Last week, in the run-up to its futures trading debut, bitcoin's value soared on some exchanges from less than $10,000 to $17,000 before dropping back to near the $15,000 mark, spurring renewed warnings of a bubble.
As of Sunday evening, the price of a single bitcoin was about $15,200, according to data from CoinDesk, which values bitcoin based on data from four exchanges.
Stephen Bielecki, an attorney with Kleinberg Kaplan, told CNNMoney this weekend that offering bitcoin futures may help "rationalize" the price.
Related: New step for Bitcoin's wild ride is futures trading
Futures are contracts that let investors buy or sell something at a specific price in the future.
Offering futures contracts for bitcoin allows investors to speculate on the cryptocurrency's price without actually owning any bitcoin. That's good news for mainstream investors who want to place their bets on bitcoin, but may be nervous about purchasing the actual currency.
The option also gives investors an easy way to bet against bitcoin, which could snap the cryptocurrency's streak of nearly unfettered ballooning value.
There's been a few sharp dips, but bitcoin's rise has been stunning. In 2011, it once traded for about $3, according to CoinDesk.
–CNNMoney's Daniel Shane contributed to this story.
CNNMoney (New York) First published December 10, 2017: 7:42 PM ET