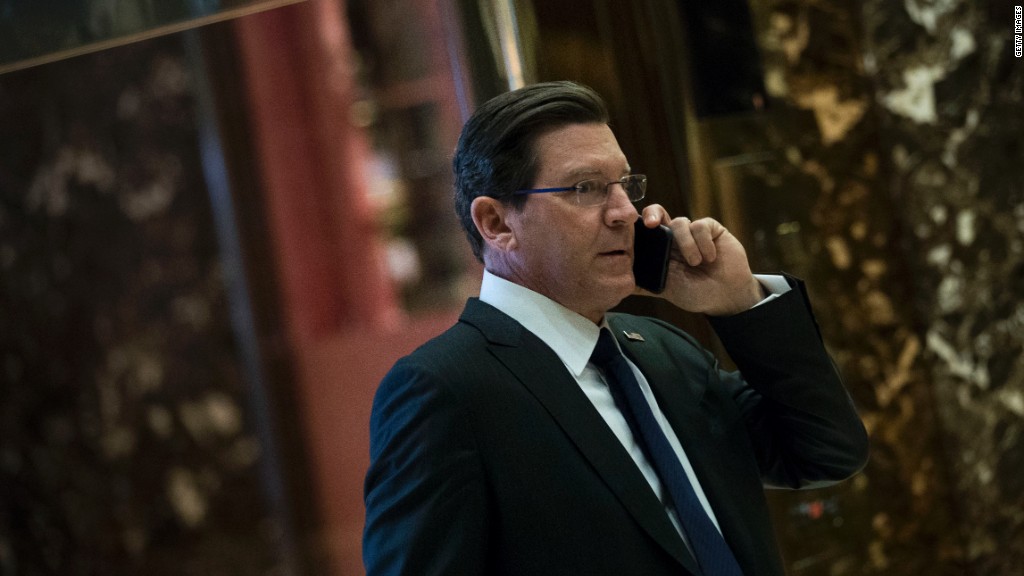 Eric Bolling will be missing from his center seat on the "Fox News Specialists" on Monday. He might be missing for a long time.
On Saturday afternoon Fox News announced that it had suspended Bolling, less than 24 hours after HuffPost published a story saying more than a dozen sources confirmed that Bolling had sent female colleagues some lewd messages, including an "unsolicited" photo of male genitalia.
Bolling's attorney said "the anonymous, uncorroborated claims are untrue and terribly unfair."
The inappropriate texting allegedly happened several years ago, before any of Fox's recent sexual harassment scandals came to light.
In the post-Roger Ailes era, Fox News' parent company, 21st Century Fox, has tried to show that it is taking problems inside the network seriously.
When stories have come out about alleged wrongdoing, the company has taken what it considers to be swift action.
That's likely one of the reasons why Bolling was suspended "pending the results of an investigation," as Fox's statement on Saturday put it.
Some industry observers think Fox will do everything it can to bring Bolling back, given that he's a rising star and one of the staunchest pro-Trump voices on the network. He signed a new long-term contract just two months ago.
Other observers think he'll never be back. They recall how Bill O'Reilly went on vacation and never returned to work amid a controversy over secret settlement payments to women who had accused him of harassment. (O'Reilly has denied all the accusations against him.)
The same law firm that represented Fox in the Ailes and O'Reilly matters, Paul, Weiss, will also handle the Bolling investigation.
"We intend to fully cooperate with the investigation," Bolling's attorney told CNN Saturday, "so that it can be concluded and Eric can return to work as quickly as possible."
Bolling himself tweeted Monday morning, "Overwhelmed by all the support I have received. Thank you. I look forward to clearing my name asap."
In the meantime, though, Bolling's name and face were scrubbed from the "Specialists" Facebook and Twitter pages over the weekend. The pages now list his co-hosts, Kat Timpf and Eboni Williams.
"Specialists" is an important piece of Fox's weekday schedule, since it airs at an early evening hour — 5 p.m. ET — and helps drive a big audience to the network's prime time hours.
Lisa Boothe will fill in for Bolling on Monday. Other Fox personalities will fill in on a rotating basis, according to the network.
Remarkably, Bolling is not the only Fox host that is sitting on the proverbial bench right now.
Charles Payne, the 6 p.m. host on the Fox Business Network, was suspended in early July after harassment allegations were lodged against him.
He has not yet returned to work, since the investigation is ongoing. Payne has denied the allegations and called them an "ugly lie."
All of these cases have resurfaced uncomfortable questions about Fox's corporate culture and about whether management tolerated improper behavior for many years.
A version of this story first appeared in our nightly "Reliable Sources" newsletter. Sign up for the newsletter here.
CNNMoney (New York) First published August 7, 2017: 10:21 AM ET