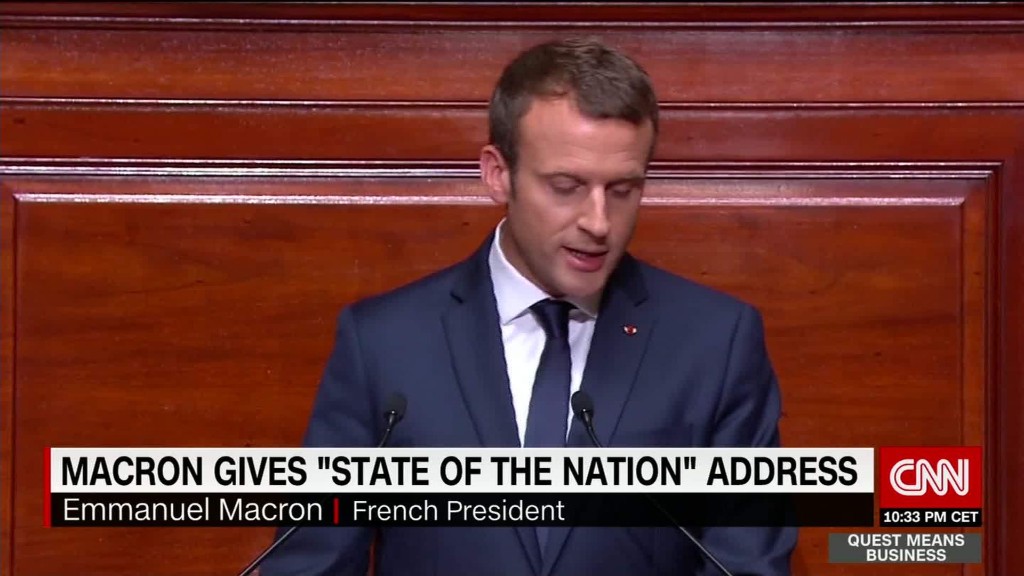 French air traffic controllers are on strike — and 450,000 travelers are feeling the pain.
Roughly 1,000 flights were canceled in Europe on Tuesday because of the strike, according to industry association Airlines for Europe. The cancellations affected an estimated 150,000 passengers, while another 300,000 people saw their flights delayed by the disruptions.
Carriers including Air France-KLM (AFLYY), British Airways, Ryanair (RYAAY), EasyJet (ESYJY) and Lufthansa canceled flights. The French Directorate General of Civil Aviation said 30% of all flights in the country were grounded.
Some of the airlines had harsh words for the air traffic controllers.
"The French trade unions are ruining customers' travel plans and causing unnecessary delays and disruption," a British Airways spokeswoman said in a statement. Ryanair called the strike "unjustified."
French air traffic controllers were taking part in a nationwide strike by unions representing 5.4 million public sector workers in France. The unions, united in a strike for the first time in a decade, are opposed to labor market reforms championed by President Emmanuel Macron.
Teachers, transport workers, civil servants, hospital workers and doctors all took part in the strike.
Macron has promised to bring down the country's budget deficit by trimming its huge public sector. Economists say the reforms could give a boost to France's struggling economy, but some unions are fiercely opposed.
Related: France has best chance in years for economic revival. It won't be easy
Airlines for Europe said that while it respects the workers' right to strike, it wants the government to adopt measures that would minimize the impact of French labor action on European air traffic.
Unions representing air traffic controllers argue they have gone on strike this year to improve aviation safety, which they say has been compromised by budget cuts. One union, UNSA-ICNA, said the air traffic control in France has reached a "critical point."
— Lina Agabani Puch contributed reporting.
CNNMoney (London) First published October 10, 2017: 11:34 AM ET