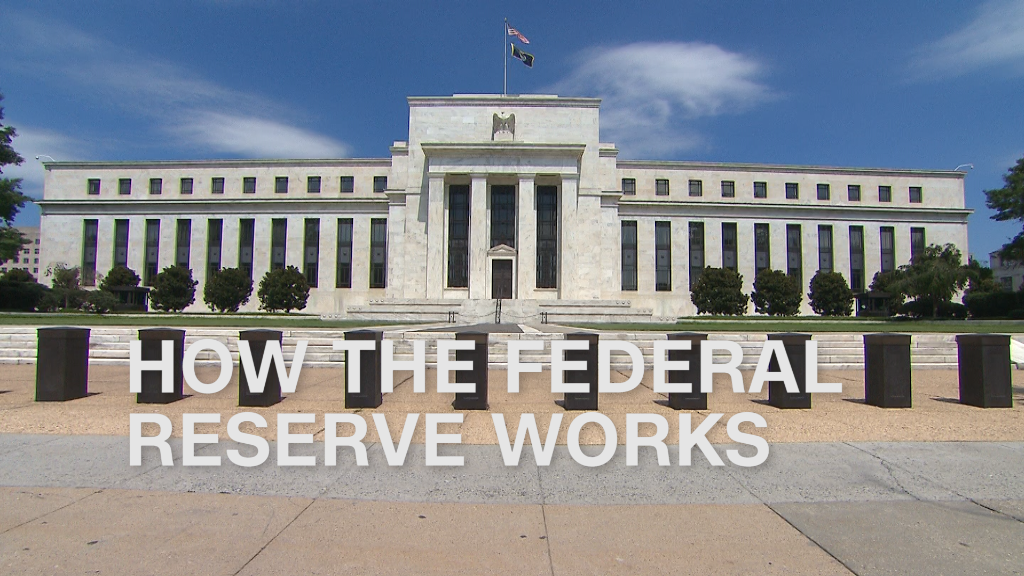 Pay attention home buyers, car drivers and credit card debtors: The Federal Reserve could raise rates on Wednesday.
Fed leaders end a two-day meeting in Washington and investors believe there's a 95% chance of a rate hike.
'; for (i = 0; i 4) { afterParagraphFour = true; } currentParagraph = storytext.childNodes[i]; heights += currentParagraph.clientHeight; if (heights >= limit && insertAfterThisParagraphIndex === -1) { insertAfterThisParagraphIndex = SMARTASSET.setDivIndex(i); console.log("insert after paragraph number " + i); console.log("HEIGHTS = " + heights); console.log("LIMIT = " + limit); } } /* div with id="ie_column" */ else if (storytext.childNodes[i].nodeName.toLowerCase() === 'div' && storytext.childNodes[i].id !== "undefined" && storytext.childNodes[i].id ==="ie_column") { heights = 0; limit = 80; insertAfterThisParagraphIndex = -1 } /* embeds from twitter, facebook, youtube */ else if (storytext.childNodes[i].nodeName.toLowerCase() === 'div' && storytext.childNodes[i].classList.contains('embed')) { heights = 0; limit = 80; insertAfterThisParagraphIndex = -1 } /* cnn video player */ else if (storytext.childNodes[i].nodeName.toLowerCase() === 'div' && storytext.childNodes[i].classList.contains('cnnplayer')) { heights = 0; limit = 80; insertAfterThisParagraphIndex = -1 } /* images */ else if (storytext.childNodes[i].nodeName.toLowerCase() === 'img') { heights = 0; limit = 80; } /* images stored in figure tags */ else if (storytext.childNodes[i].nodeName.toLowerCase() === 'figure') { heights = 0; limit = 80; } } if (heights >= 875 && afterParagraphFour) { storytext.childNodes[insertAfterThisParagraphIndex].insertAdjacentHTML('afterend', smartAssetDiv); smartasset = document.getElementById('smartasset-article'); smartasset.style.float = 'left'; // allows module to have text float to right smartasset.style.marginRight ='20px'; smartasset.style.marginBottom ='25px'; }
} SMARTASSET.setSmartAssetScript = function() { console.log('starting setSmartAssetScript'); SA = document.SA || []; SA.push({ embedUrl: "https://smartasset.com", container: "#smartasset-article", version: 1.1, data: { key: "bdknf2rinbhwvdksm6zbmhf3twrv4oih" } /*{ key: "CNNe038d38a57032085441e7fe7010b0" }*/ }); console.log('finished in setSmartAssetScript push() call'); var smscript = document.createElement("script"); smscript.type = "text/javascript"; smscript.async = true; smscript.src = ("https:" == document.location.protocol ? "https://" : "http://") + "smartasset.com/embed.js"; var s = document.getElementsByTagName("script")[0]; s.parentNode.insertBefore(smscript, s); console.log("finished entire function of setSmartAssetFunction()");
};
SMARTASSET.setSmartAssetDiv();
SMARTASSET.setSmartAssetScript();
Here's what you need to know:
1. Mortgage rates aren't going up immediately. In the past, when the Fed raised rates, it tended to cause interest rates on mortgages to go up too. That's not happening right now. In fact, 30-year mortgage rates have declined this year even after the Fed hiked rates in December and March.
Keep in mind, the Fed only has a direct impact on short-term interest rates for things like credit card debt and auto loans. That said, as the Fed continues to raise rates in the coming year or two, that should eventually cause mortgage rates to go up. Good news: 30-year mortgage rates are still very low at about 3.9%.
2. The U.S. economy is getting better: A rate hike is like a thumbs up from America's central bank on the health of the U.S. economy. The unemployment rate, at 4.3%, is at its lowest level since 2001. Job growth remains steady, wage growth is moving in the right direction (albeit sluggishly), and the economy has grown for eight years straight, even though it's been slow too.
The Fed slashed interest rates to 0% in December 2008 to aid the faltering housing market and economy. But America no longer needs as much of the Fed's medicine.
3. More rate hikes are (probably) coming this year: That's likely if the economy stays on track. The majority of Fed officials estimated in March that they would raise rates two more times this year. If they vote to raise rates on Wednesday, it would give the Fed enough room to act again at their meetings scheduled for July, September, October or December. Five Fed officials projected raising rates three or more times this year.
4. Trump holds a big sway over the Fed's future: The Fed is an independent body that makes its decisions without any input or influence from politics.
However, President Trump has the power to nominate Fed leaders. In fact, he could nominate five of the 12 positions on the central bank's all powerful committee that votes on rate hikes. That's an unusually high amount of nominations because there are two unfilled seats, one official resigned and two officials' terms end next year.
His biggest decision will be whether to renominate Chair Janet Yellen to a second term. Yellen's term ends next February. Trump has both praised and criticized Yellen so it's unclear whether he'll renominate her.
CNNMoney (New York) First published June 14, 2017: 12:09 AM ET