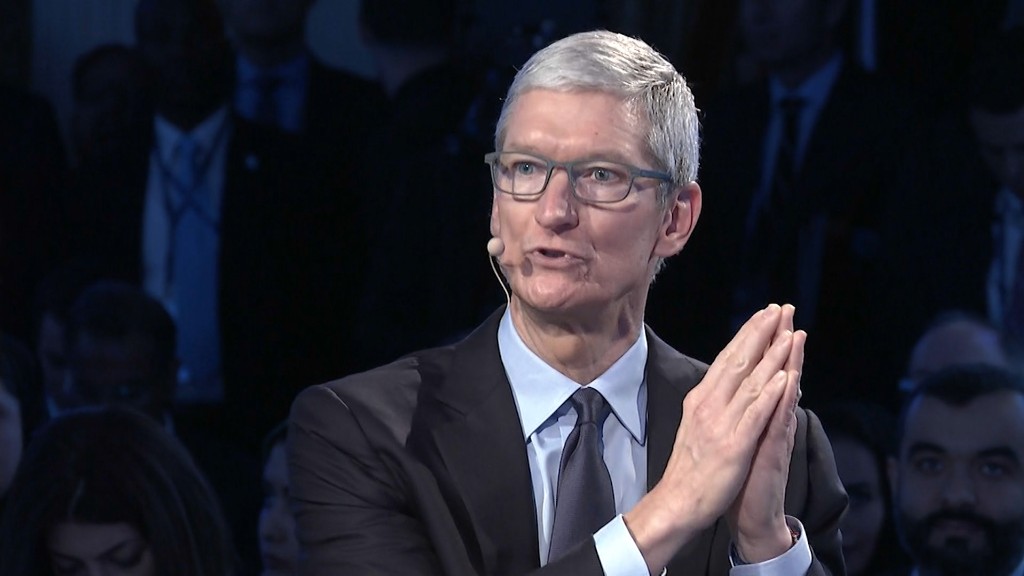 The European Union is taking Ireland to court over its refusal to collect €13 billion ($15.3 billion) in unpaid taxes from Apple.
The European Commission — Europe's top anti-trust authority — ruled in 2016 that the Irish government had granted illegal aid to Apple (AAPL, Tech30) by helping the iPhone maker keep its tax bill artificially low for more than 20 years.
Ireland has since accused the EU of meddling with its sovereignty. Apple has defended its own actions and is mounting a legal challenge in EU courts.
Referring the case to the European Court of Justice is an escalation that was expected.
"More than one year after the Commission adopted this decision, Ireland has still not recovered the money," EU Competition Commissioner Margrethe Vestager said on Wednesday.
"We of course understand that recovery in certain cases may be more complex than in others, and we are always ready to assist," she added. "But [EU members] need to make sufficient progress to restore competition."
Related: Apple and Ireland go on offensive against EU tax bill
Apple did not immediately respond to a request for comment.
CEO Tim Cook has previously said the ruling had "no basis in fact or in law," calling it "obvious targeting of Apple."
CNNMoney (London) First published October 4, 2017: 6:41 AM ET