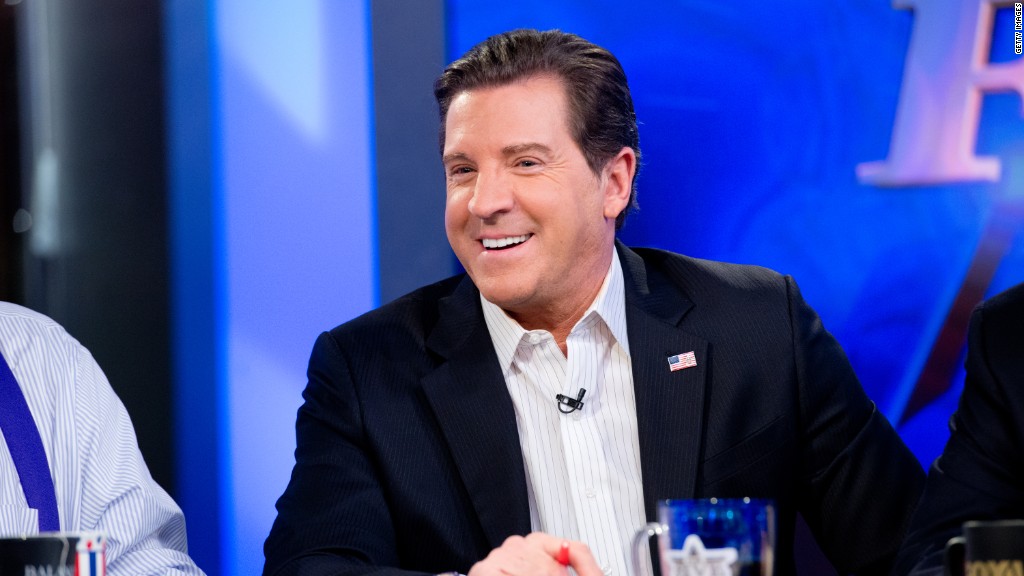 Fox News host Eric Bolling is leaving the network on the heels of a report that he had sent lewd text messages to female colleagues.
In a statement on Friday, Fox said that it was canceling "The Specialists," the late afternoon talk show co-hosted by Bolling that launched earlier this year, and that it had agreed to part with him "amicably."
"We thank Eric for his ten years of service to our loyal viewers and wish him the best of luck," the statement said.
The news arrived on the same day that Charles Payne, a host on Fox's sister network Fox Business, will return to his job following an investigation into his own alleged sexual misconduct. Payne has denied the allegations against him.
Related: Charles Payne returning to Fox Business following sexual harassment claims
Bolling's alleged behavior was detailed last month in a story published by HuffPost. He denied those allegations and later sued the reporter who wrote the HuffPost story, Yashar Ali.
Bolling did not immediately respond to requests for comment.
Bolling is just the latest high-profile Fox employee to leave the company amid damning allegations. In April, Fox sacked its top-rated host Bill O'Reilly after dozens of advertisers fled his show over the revelation that he and the network had paid millions in settlements to women who accused him of sexual harassment and inappropriate behavior. (O'Reilly, now hosting a show that is broadcast on his website, has consistently denied those allegations.)
Nearly a year before O'Reilly's ouster, the late Fox co-founder Roger Ailes was forced out of the network amid an avalanche of sexual harassment allegations, which he denied.
CNNMoney (New York) First published September 8, 2017: 4:51 PM ET