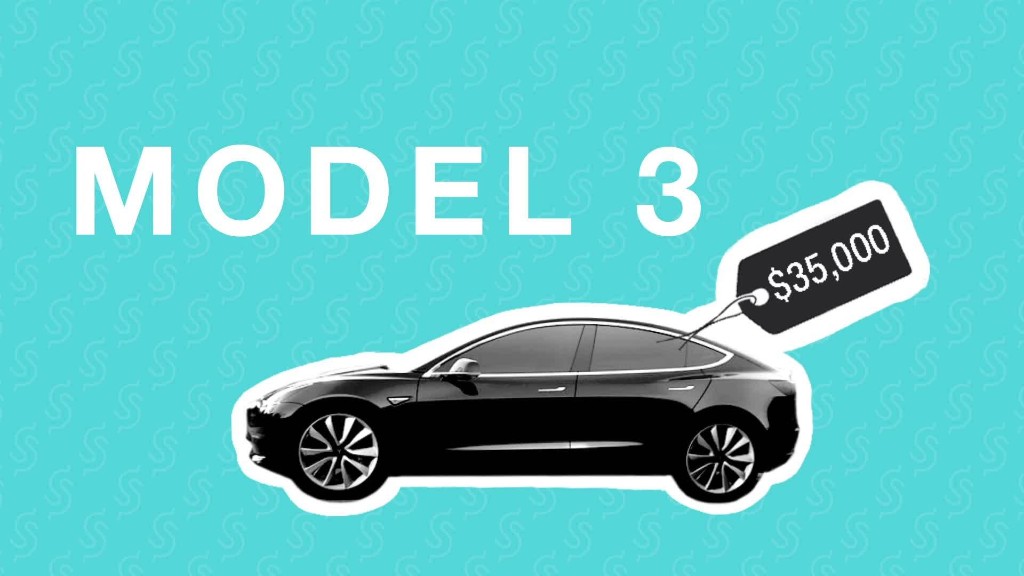 Elon Musk is now the proud owner of his company's first mass market electric car.
Musk showed off the first Tesla Model 3 vehicle on Twitter and Instagram over the weekend, sharing pictures of the shiny new four-door sedan parked in front of Tesla's production plant in Fremont, California.
Tesla board member Ira Ehrenpreis was the first person to pony up the full deposit for a Model 3, and had rights to the first production unit. But he gifted it to the company's billionaire founder as a present on his 46th birthday, Musk said.
Tesla is aiming to dramatically ramp up output of the eagerly awaited electric vehicle in the coming months.
Related: Tesla loses most valuable U.S. car company title after stock slide
The first 30 customers will get to drive off in their very own Model 3 in late July. After that, Tesla plans to produce 100 cars in August, 1,500 in September and 20,000 in December, according to Musk.
Musk has warned there will be a long wait for pre-order deliveries. Customers who put a deposit down now will not receive the car before the end of 2018, he said at the company's annual shareholder conference in June.
Tesla opened up pre-orders for the Model 3 more than a year ago. Within a matter of days, more than 300,000 customers put down $1,000 deposits to reserve their place in line.
Related: New Tesla Model 3 orders unlikely to ship before end of 2018
The new vehicle costs $35,000, nearly half the price of Tesla's next-cheapest car, the Model S. The lower price point could help broaden the brand's appeal.
The first Model 3 reveal comes just days after mainstream automaker Volvo announced it was going all in on the electric car, shifting to full electric and hybrid production by 2019.
CNNMoney (Hong Kong) First published July 10, 2017: 2:08 AM ET