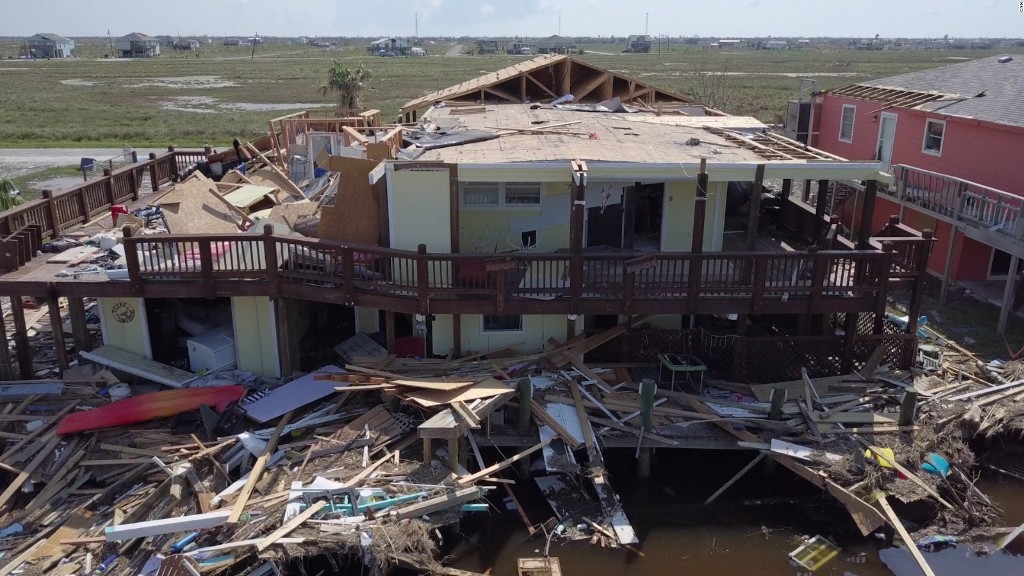 CVS is launching pop-up pharmacies to help Harvey victims.
The company said on Tuesday that it's working with the Texas Department of State Health Services to set up temporary pharmacies in emergency shelters in Austin, Dallas and San Antonio.
Pharmacists at the stations will help people refill prescriptions and offer counseling.
Related: Corporate America Harvey relief at $65 million and counting
CVS (CVS) has also set up a mobile unit outside of the NRG Center stadium and conference facility in Houston, where people can pick up prescriptions, get vaccines and buy over-the-counter medications. The CVS website also features a list of stores that have reopened since the storm.
CVS isn't the only company that has deployed ad hoc pharmacies to help Harvey victims.
Walmart (WMT) set up a pharmacy inside the Dallas Convention Center last week, where evacuees could buy over-the-counter drugs and fill prescriptions. The service was available to everyone, including people who didn't have Walmart or Sam's Club pharmacy accounts.
San Antonio-based grocery chain H-E-B also sent mobile units that included pharmacies to locations in need. H-E-B also sent out a Business Services unit, equipped with an ATM and kitchens designed to serve 2,500 meals per hour.
Each of the retailers have made donations toward Harvey relief efforts. The CVS Health Foundation is giving $200,000 in cash donations and has given over $90,000 in products. Walmart and the Walmart Foundation committed up to $20 million in cash and products for relief efforts, and H-E-B said it has given $1 million, including donations and relief units, so far.
CNNMoney (New York) First published September 5, 2017: 4:28 PM ET