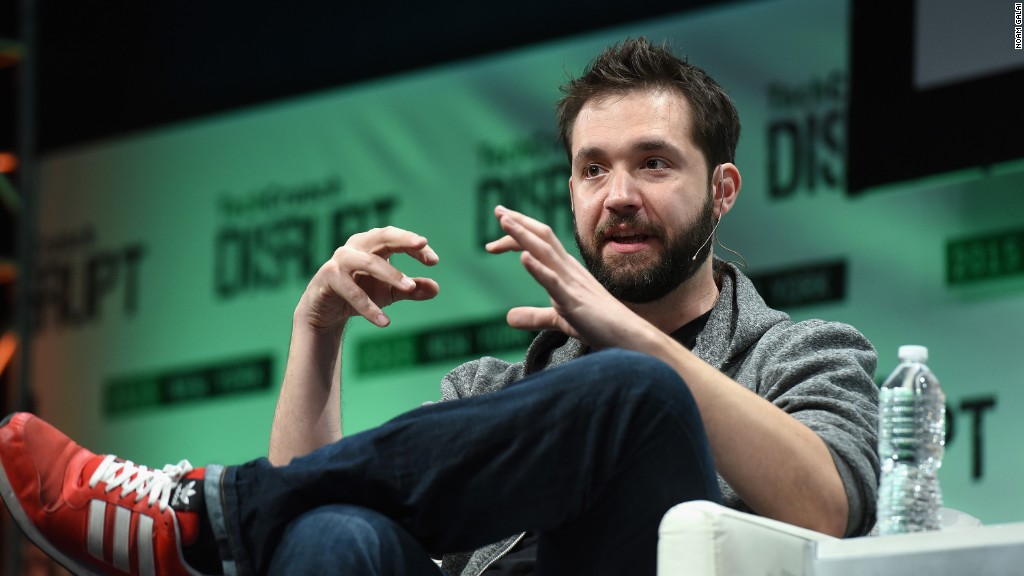 Mark Zuckerberg, Jeff Bezos and Larry Page may soon be going to Washington.
House Republicans invited the CEOs of top tech and telecom companies to testify at a hearing on net neutrality scheduled for September. The list includes Facebook (FB, Tech30), Amazon (AMZN, Tech30), Netflix (NFLX, Tech30) and Google's parent company, Alphabet (GOOGL, Tech30).
"The time has come to get everyone to the table and get this figured out," Rep. Greg Walden, chairman of the House Energy and Commerce Committee, said in a statement Tuesday announcing the hearing.
The invites come after months of escalating tensions between the tech industry and the Republican-led Federal Communications Commission over the fate of net neutrality protections.
The rules were put in place by the FCC during the Obama administration to prevent Internet providers from speeding up or slowing down traffic from specific websites. But Ajit Pai, the FCC chairman appointed by President Trump, has proposed rolling back net neutrality.
Facebook, Google, Amazon and Netflix all took part in an online protest earlier this month to preserve net neutrality, along with companies like Twitter (TWTR, Tech30), Reddit and Airbnb.
Related: Tech companies go big and small for net neutrality protest
"Your company has played a significant part in the public conversation to date, and your input would be invaluable as we start to move beyond conversation toward bipartisan legislation," Walden wrote in a letter to each of the CEOs, a copy of which was provided to CNN Tech.
"We have an opportunity to rethink the current regulatory model and build new rules from the ground up," he added.
The hearing and invites open the door to the possibility of a legislative solution through Congress rather than relying on the FCC's rulemaking process. At least some in the tech industry have hinted at support for this approach.
"We're… open to working with members of Congress and anyone else on laws to protect net neutrality," Zuckerberg, Facebook's CEO and cofounder, wrote in a post on the day of the net neutrality protest.
Reps for Facebook, Amazon, Alphabet and Netflix did not immediately respond to requests for comment about whether their CEOs will attend the hearing.
CNNMoney (New York) First published July 25, 2017: 1:13 PM ET