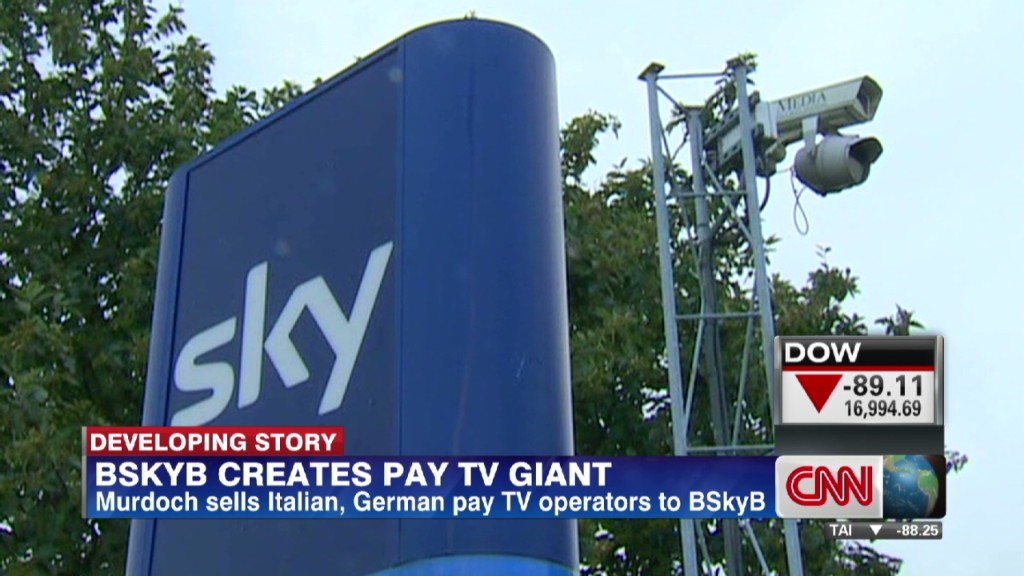 Comcast is challenging Rupert Murdoch's efforts to take control of British broadcaster Sky.
Comcast (CCZ) announced Tuesday that it's proposing a higher bid for Sky, which values the British company at £22 billion ($31 billion) including debt.
Its planned offer of £12.50 per share beats the £10.75 per share offered by Murdoch's 21st Century Fox (FOX), whose bid has run into difficulties with regulators.
"Comcast intends to use Sky as a platform for growth in Europe," said Comcast CEO Brian Roberts. "We already have a strong presence in London through our NBCUniversal international operations, and we intend to maintain Sky's UK headquarters."
Murdoch has been trying for years to take control of Sky, of which 21st Century Fox already owns about 39%.
Last month, a UK regulator advised that the government should block the Fox bid to buy the remaining 61% of Sky because it would give one family — the Murdochs — too much control over media in the UK.
Fox has since proposed several measures to try to assuage the regulator's fears over the Murdochs' potential influence.
CNNMoney (Hong Kong) First published February 27, 2018: 2:38 AM ET