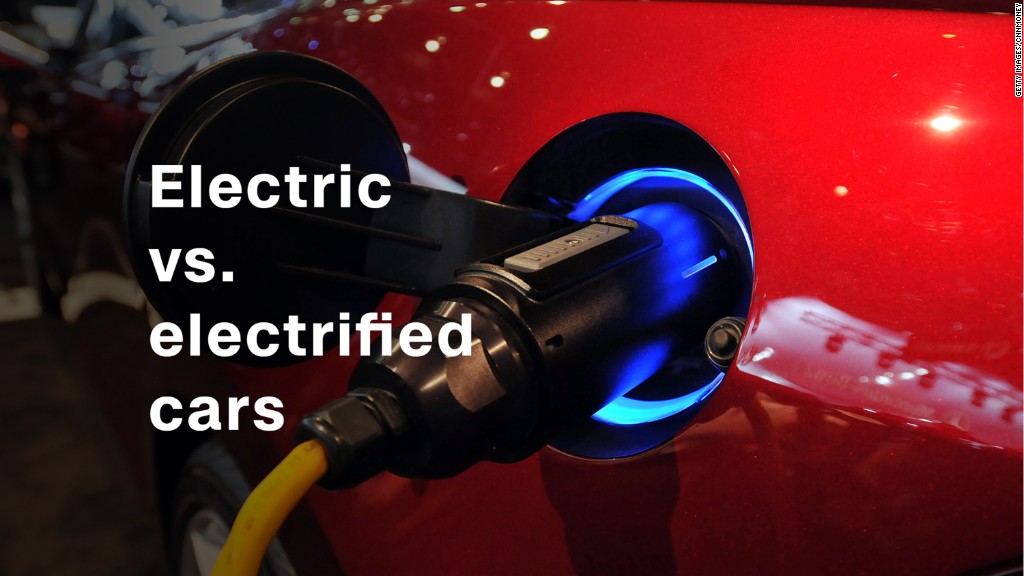 China is preparing to put the brakes on gasoline and diesel cars.
The country, home to the world's largest auto market, is working on a plan to ban the production and sale of vehicles that rely on fossil fuels, officials say.
The Chinese government is following in the footsteps of countries like India, France, Britain and Norway, which have already announced plans to completely ditch gas and diesel cars in favor of cleaner vehicles in the coming years.
Related: Ford will create new brand to make electric cars in China
Regulators haven't yet decided when the Chinese ban would come into force, but work has begun on a timetable, according to China's vice minister of industry, Xin Guobin.
He warned carmakers they need to adjust their strategies to the changing situation, according to state-run Chinese news agency Xinhua.
Authorities will offer subsidies of as much as half the retail price of electric or hybrid vehicles to help buoy the production of the vehicles, Xinhua reported, citing an official from the Chinese Finance Ministry.
Related: These countries want to ditch gas and diesel cars
The subsidies are good news for electric car manufacturers.
Dozens of models are already on sale in the world's second-largest economy. And international auto giants like Ford (F), GM (GM) and Volkswagen (VLKAF) are aiming to develop fully electric cars in China.
The Chinese market is already dominated by domestic manufacturers like BAIC and BYD (BYDDF), which have aggressively pursued the electric vehicle business.
Chinese-owned Volvo (VOLAF) announced in July that every car it makes from 2019 onward will have an electric motor.
Related: GM is selling a $5,000 electric car in China
Plagued by air pollution, China has been swift to adopt the technology.
Last year, China accounted for more than 40% of the 753,000 electric vehicles sold worldwide, according to the International Energy Agency. That's more than twice as many as the number sold in the U.S.
The Chinese government wants 5 million electric cars on the country's roads by 2020.
CNNMoney (Hong Kong) First published September 11, 2017: 12:59 AM ET