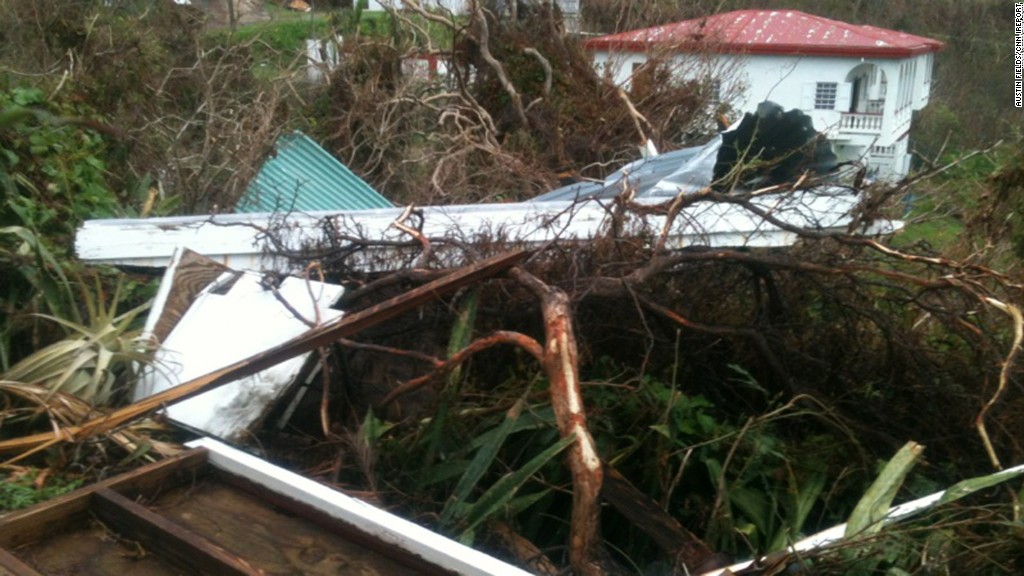 Carmelo Anthony, who is half Puerto Rican, is trying to raise money to help those suffering from the devastation left by Hurricane Maria.
Puerto Rico, which is suffering a financial crisis, was hit hard by the storm. It has been left almost entirely without electricity in the midst of an 11-year economic recession.
Anthony started a YouCaring fundraising campaign on Friday in an effort to raise $1 million for the people of Puerto Rico. By Monday he'd raised just over $200,000.
This comes on the heels of another YouCaring campaign set up by Houston Texans defensive end JJ Watt for victims of Hurricane Harvey, which slammed the Texas Gulf Coast last month.
Watt's fundraiser was met with such an outpouring of support that he was continually forced to raise his goal. He'd initially set it at $200,000 but surpassed that within two hours. It eventually ended with over $37 million.
Watt was not alone in his efforts to help people in Texas and Louisiana.
Companies donated more than $157 million in relief efforts shortly after Hurricane Harvey hit.
Puerto Rico's governor has appealed for a robust aid package to help the debt stricken territory, which remains without power days after the storm. The Guajataca Dam in the island's northwest is releasing water after suffering a "critical infrastructure failure." Thousands of people would be in danger if the dam collapsed, Governor Ricardo Rosselló says.
The fact that Puerto Rico is an island also makes relief efforts more challenging. People were able to get truckloads of goods like water bottles and diapers to Houston-area residents fairly quickly once flooding had receded.
Major commercial airlines have been able to send in resources on relief flights, but are still struggling to resume service.
Related: Airlines are still struggling to get into devastated Puerto Rico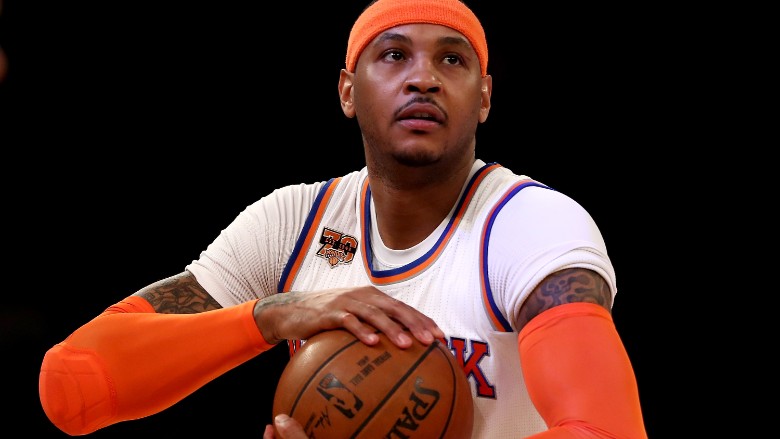 Within the sports world, Major League Baseball plans to donate $1 million to relief efforts in Puerto Rico and Mexico, which has recently been hit by two powerful earthquakes.
Puerto Rico is a major source of MLB talent, including former Yankees catcher Jorge Posada, who is also raising money. He's nearly met his $200,000 goal.
MLB also plans to fund travel for doctors and medical personnel to help them provide assistance to those in need.
Related: JJ Watt's Hurricane Harvey relief fund tops $20 million
Anthony, a former Knicks star who was recently traded to the Oklahoma City Thunder, wrote a letter in the Player's Tribune about the situation in Puerto Rico.
"You read the headlines, and they're all saying Puerto Rico might be powerless for 4-6 months," Anthony wrote. "But do you really understand the magnitude of that? Do you really?"
He noted that thousands of little kids are "sitting in the dark" and "might not have a roof over their heads anymore. Their houses might be totally destroyed. Their refrigerators aren't running. They might not have much food or clean water to last them the week."
He urged people to help.
"Puerto Ricans are our fellow Americans. Puerto Ricans are our fellow man. They need our help," he wrote.
"I've been texting my people down there for the past 24 hours, and I get nothing back. It's the worst feeling in the world. Imagine texting somebody you love and getting no response for more than a day. It's been days of nothing."
CNNMoney (New York) First published September 25, 2017: 6:04 PM ET