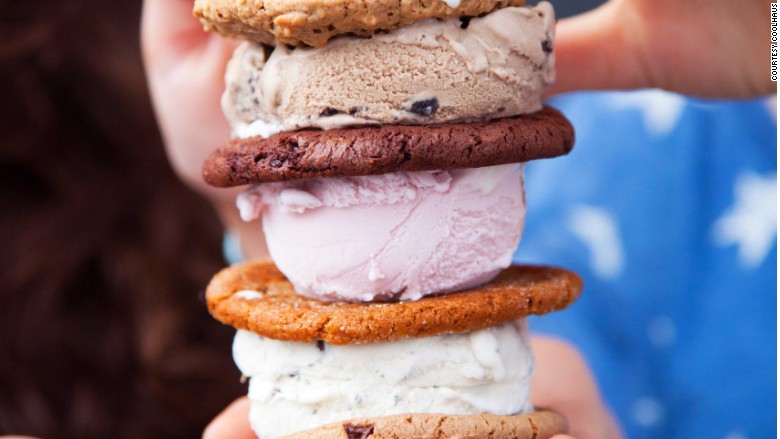 What better way to cheer up a friend than with an ice cream cookie sandwich?
That was Natasha Case's thinking back in 2009 when the recession hit and she and her former colleagues at Disney Imagineering were being laid off.
Eight years later, Case's artisan ice cream cookies can be found in over 5,000 stores in every U.S. state, including Whole Foods Market (WFM), Target (TGT) and Safeway. JetBlue (JBLU) has started serving them on flights from Los Angeles, where her company — Coolhaus — is based.
Case and co-founder (and now wife) Freya Estreller started out by selling their ice cream sandwiches from a truck at the Coachella music festival in 2009.
"We bought a very, very cheap postal van, masqueraded it as an ice cream truck, and that was essentially the beginning of the business," says Case.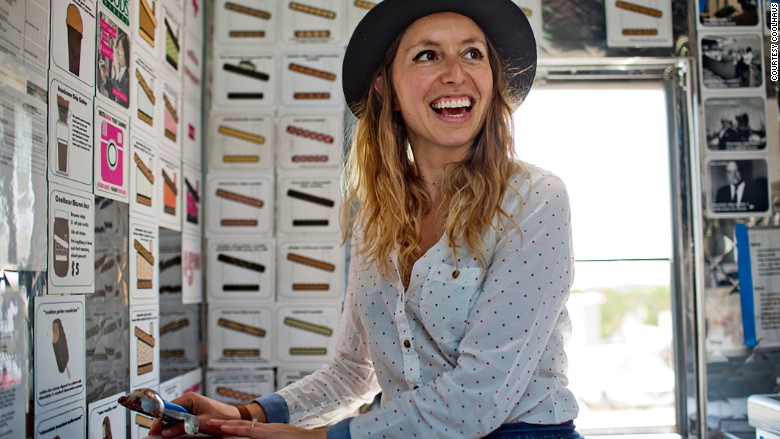 Soon after, Coolhaus was buzzing on social media as people tried to hunt down the truck.
"Not only did people like the story of what we were doing, but there was clearly an appetite for this better, more innovative ice cream," she says.
The U.S. ice cream and frozen novelty market — including products such as ice cream sandwiches and fruit juice bars — was worth $12.6 billion last year, according to market research firm Mintel.
Premium brands with natural ingredients and innovative flavors were strong performers in the sector, Mintel said, adding that a third of Americans were willing to pay more for premium frozen treats.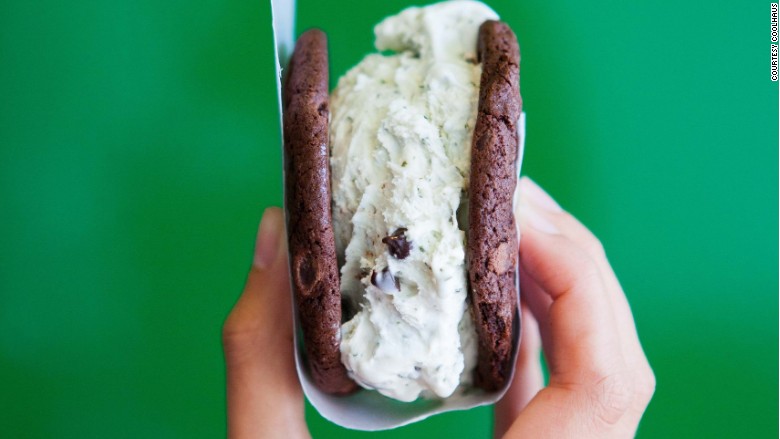 Sales are surging
Coolhaus now has 10 food trucks. Its 23 store-sold products include ice creams with flavors such as candied bacon, fried chicken and waffles, and milkshake and fries.
According to Case, Coolhaus is on track for sales of $12 million this year, up from $7 million in 2016.
Case attributes her success to a healthy obsession with what she does.
"You may feel the entrepreneurial itch, but if you don't have the passion, it's really not worth it to do it," she says. "[Coolhaus] reminds me of that art project at school that you're obsessed with, that you don't want to stop working on."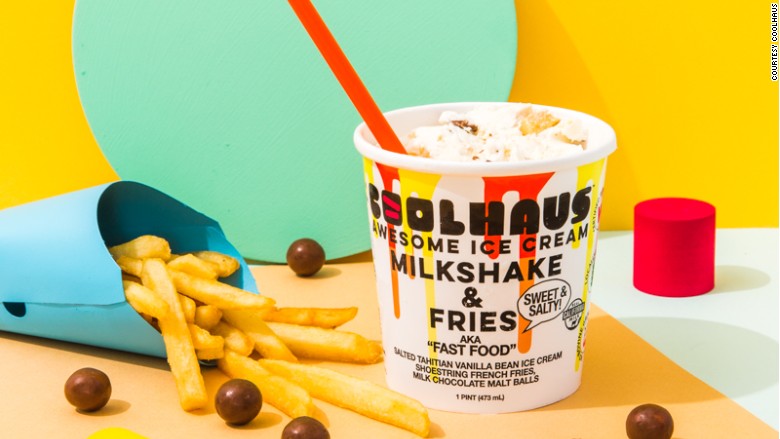 'Cool houses'
The brand name is a play on words, referencing the early 20th century Bauhaus design movement, Dutch architect and theorist Rem Koolhaas as well as the fact that the ice cream sandwiches look like little "cool houses."
But two of the biggest factors driving sales, according to Case, are that the ice cream is hormone-free, coming from local "happy cows," and that Coolhaus is a certified women-owned brand.
She says that people buy into her brand's culture and vision. "They're buying Coolhaus as an expression of themselves."
CNNMoney (London) First published June 21, 2017: 11:40 AM ET