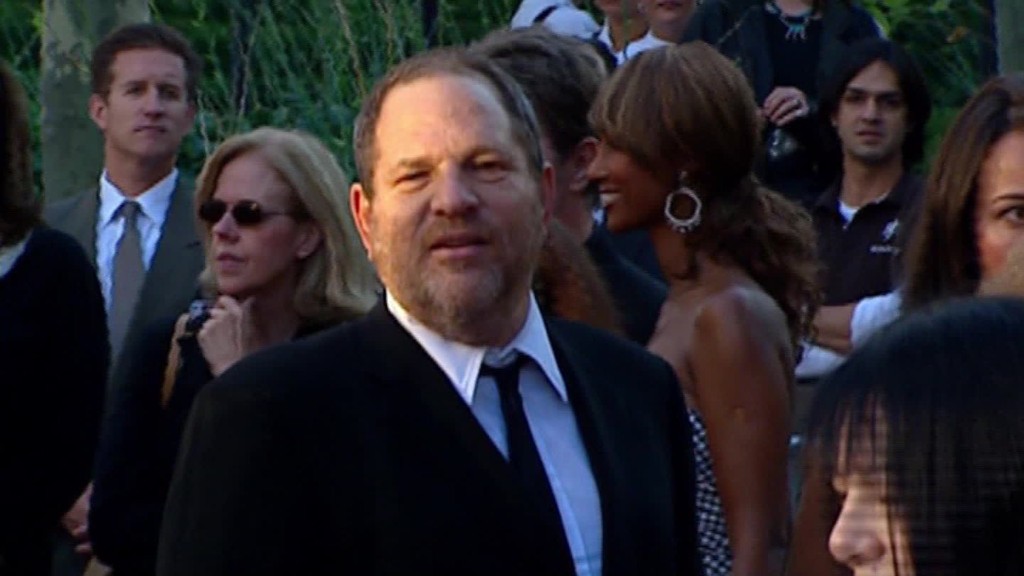 The entertainment industry is turning its back on Harvey Weinstein.
The British Academy of Film and Television Arts (BAFTA) has suspended Weinstein's membership following a wave of sexual harassment allegations against the Hollywood titan.
"Whilst BAFTA has previously been a beneficiary of Mr. Weinstein's support for its charitable work, it considers the reported alleged behavior completely unacceptable and incompatible with BAFTA's values," the organization said in a statement on Wednesday.
BAFTA, which hosts an annual awards show, is the British equivalent of the Academy of Motion Picture Arts and Sciences.
"We hope this announcement sends a clear message that such behavior has absolutely no place in our industry," it said.
BAFTA is the first major industry body to publicly take a stand against Weinstein, who is a powerful figure in British entertainment circles.
In 2004, he received one of the highest accolades a foreigner can receive in the U.K. when he was named an honorary Commander of the Order of the British Empire.
He has also been a fellow at the British Film Institute since 2002.
Weinstein was fired from the film company he co-founded on Sunday, just days after a New York Times investigation detailed numerous incidents of alleged sexual harassment by the powerful producer.
He denied some of the allegations, but admitted to improper behavior and apologized for causing pain.
Related: Weinstein sexual assault scandal grows as more women come forward
The BAFTA rebuke comes after The New Yorker published an explosive follow-up story on Tuesday, which included women alleging rape and misconduct by Weinstein.
A spokeswoman for Weinstein said "any allegations of non-consensual sex are unequivocally denied by Mr. Weinstein."
Related: The Queen honored Harvey Weinstein. Will she take it back?
The National Organization of Women (NOW) has called on the Academy of Motion Picture Arts and Sciences to revoke Weinstein's membership, saying that "after decades of abusing his power to prey on women, the last place he should be is in Hollywood's most powerful club."
"If Weinstein has power in Hollywood, women are at risk. Stripping his membership is the obvious next step toward achieving justice," the group said on Tuesday.
The Academy had not yet publicly responded.
— Lisa Respers France contributed reporting.
CNNMoney (London) First published October 11, 2017: 9:32 AM ET