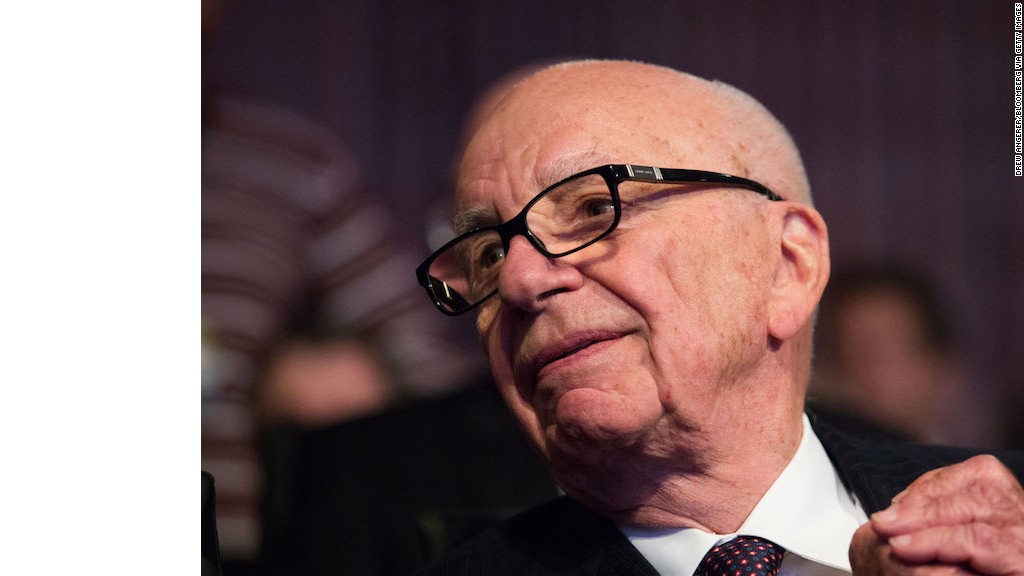 Britain is putting Rupert Murdoch's dream takeover on hold.
U.K. culture secretary Karen Bradley said Tuesday that she intends to order an extensive review of 21st Century Fox's (FOX) $15 billion planned takeover of Sky TV because of concerns over "genuine commitment to broadcasting standards" and the increased influence it would give the Murdoch family over British media.
Sky (SKYAY) shares dropped by roughly 4% in London.
Bradley had previously voiced concerns that the combined company would have the third largest reach of any news provider in the U.K., uniquely spanning television, radio, newspapers and digital publications.
Bradley said she was inclined to refer the merger for an additional six month review over that issue.
Related: Setback for Murdoch's $15 billion Sky deal
But Bradley said Tuesday that she now has additional concerns over the company's commitment to broadcasting standards.
A coalition of British lawmakers recently pressured Bradley to examine accusations of sexual harassment against former Fox News boss Roger Ailes and former star host Bill O'Reilly.
CNNMoney (London) First published September 12, 2017: 9:01 AM ET