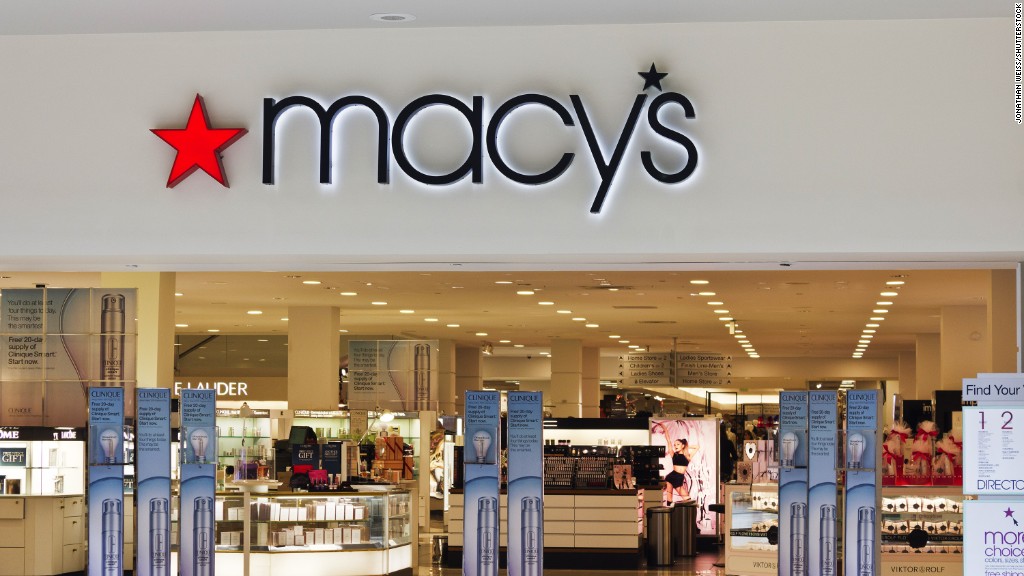 Wedding planning is tough. For hundreds of women, it just got a lot tougher.
Alfred Angelo, a Florida-based bridal shop, has apparently shut down without telling its customers. The move has incensed brides-to-be across the country — many of whom have already put down hundreds of dollars in deposits for wedding and bridesmaid dresses.
Brides from Virginia to California took to social media to vent their frustrations. In Washington state, the unexpected closure of a store near Seattle prompted a police response to control the crowd.
"This is probably the worst day of my life," Candace Lawrence, 23, wrote on Twitter after learning of the closures.
Alfred Angelo's bridal wear is sold at more than 2,500 stores around the world and at 60 Alfred Angelo signature stores in the U.S. The company has not posted any information about the store closures on its website or official social media accounts, and it hasn't responded to requests from CNNMoney for comment.
Lawrence told CNNMoney that she visited Alfred Angelo's Manchester, Connecticut location in April and put down $950 for her dream wedding dress.
"I cried my eyes out," she recalled of finding the perfect dress. "My mom came up to me and she starts crying. It was over. This was it."
Lawrence had planned to pick up her gown at the end of July. Now, neither the store nor Alfred Angelo's corporate office is taking her calls.
"This is the most memorable part of your wedding day, and you don't know what's going on," she said.
Related: Store closings have tripled so far this year
Amber McGraw, 27, said she felt "utter heartbreak" when she found out Friday morning that the Dublin, Ohio location had been shuttered.
She's 64 days out from her wedding and has already paid $820 for a dress, sash and veil. She too has been unable to reach anyone at the store.
Calls put into both the Manchester and Dublin stores by CNNMoney were also not answered. The voicemail box for the Manchester store is full.
"I simply don't have the funds to go somewhere else," McGraw said. The check she wrote has already been cleared, she added.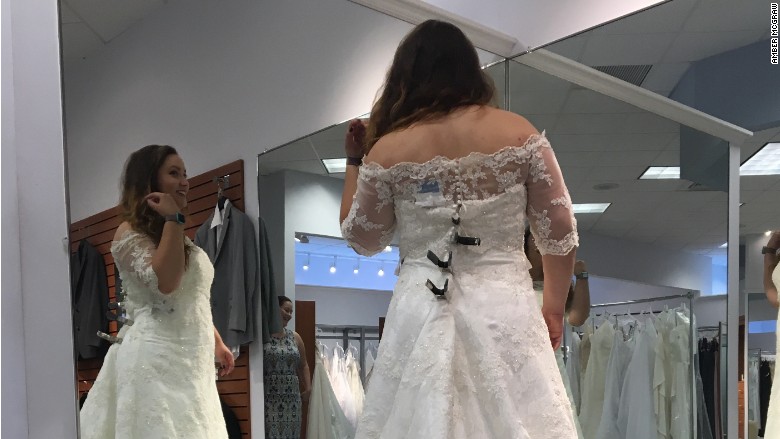 In Tukwila, Washington, near Seattle, it wasn't just brides who were shocked to find their local Alfred Angelo location had closed.
"The employees of a bridal company in town arrived at work this morning (Thursday) to discover that they no longer had jobs and the company was folding," Tukwila police said in a statement on Facebook.
Word of the closure quickly spread to customers, some of whom arrived in a panic at the store. Police were called to maintain order, the department said. The employees stayed at work on Thursday without pay to try and help the heartbroken customers, police added.
Many other future brides voiced their anger on social media.
David's Bridal, a competitor, is offering a discount to anyone who purchased wedding or bridesmaid dresses from Alfred Angelo and didn't receive them. With an Alfred Angelo receipt, customers will receive 30% off wedding dresses and 20% off bridesmaid dresses.
CNNMoney (New York) First published July 14, 2017: 3:31 PM ET