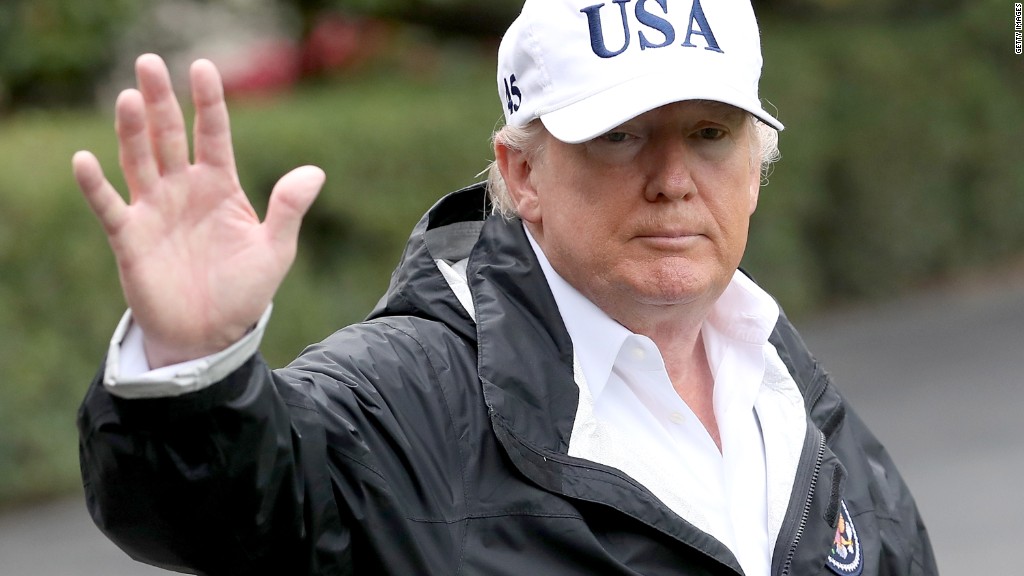 I didn't think we'd have time for this segment on Sunday's "Reliable Sources." We already had more than an hour's worth of media stories to cover. So I didn't think we'd have time to cover President Trump's latest errors and exaggerations.
But in our show meeting on Saturday, we decided we would make the time. And that was the point of this segment — journalists must keep making time to point out Trump's fact-free assertions.
Why? Because the Trump White House's credibility crisis affects the country every day. And it affects how world leaders perceive the United States, too. We saw that this week when British prime minister Theresa May scolded Trump.
Here are a few examples. On Thursday morning, the president promoted his decision to seek a deal with Democrats about DACA by saying, "Look, 92% of the people agree on DACA."
"92%?" While polls indicate that most Americans want "Dreamers" to remain in the country, no poll backs up Trump's "92%" claim. It sounded made up out of thin air.
That was Thursday morning. The president then went to Florida, toured damage from Hurricane Irma, and flew home. And that evening, he misspoke about the storm.
"In Florida, you got hit with the strongest winds ever recorded," he said at a reception. "It actually hit the Keys with a — it was a Category 5. I never even knew a Category 5 existed."
Irma was actually a Category 4 storm when it hit the Keys, not a Category 5. Florida did not experience the "strongest winds ever recorded."
Related: Stelter podcast with James Fallows
I know this sounds nitpicky to some people, like it's no big deal. But it is a big deal to the scientists and meteorologists who study this for a living and try to keep people safe.
The Miami Herald, which was in Irma's path, wrote about Trump's misstatement. But I had a hard time finding many other fact-checks.
There are dozens of excellent fact-checkers in newsrooms across the country, but there's so much to fact-check and a limited amount of time.
This next example, Trump's Friday morning tweet about "loser terrorists" who set off a bomb on a train, got more attention. Trump said they were "in the sights of Scotland Yard," less than half an hour after a guest on "Fox & Friends" suggested something similar.
The British government objected to Trump's claim. "I never think it's helpful for anybody to speculate on what is an ongoing investigation," May told reporters.
Related: Trump attacks ESPN after anchor calls him a white supremacist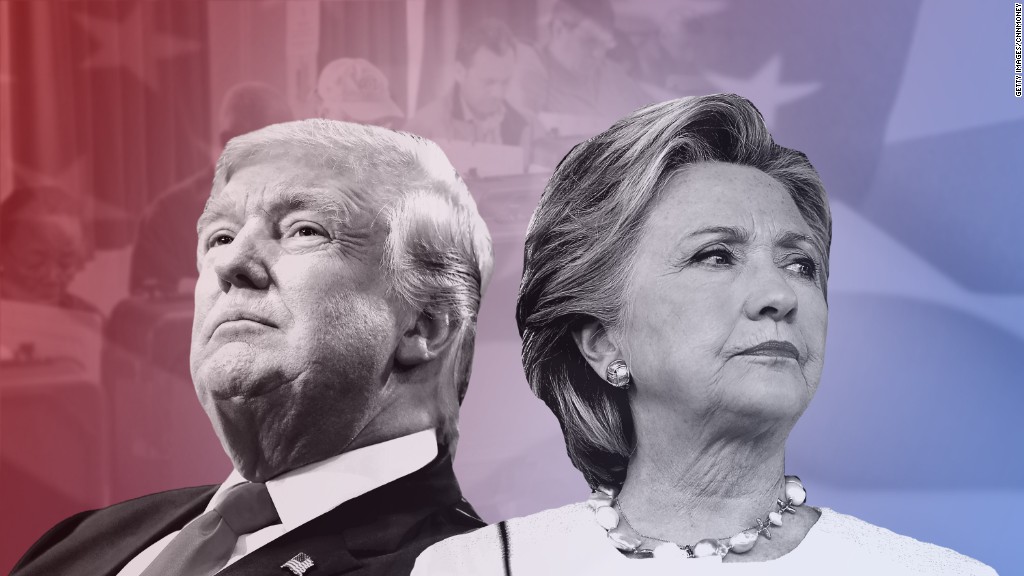 On Tuesday, Trump will address other world leaders at the United Nations. His audience is well aware that he has credibility problem — that he's prone to errors and exaggerations when he speaks.
That's one of the key reasons why journalists have to stay on this story.
It's easy to say "Trump's fibs and flubs are old news by now."
When he seemingly makes up a statistic, there's a tendency to think, "that's just Trump being Trump."
But his slip-ups and screw-ups have far-reaching effects.
Each individual misstatement may not amount to much. (Though I would argue many of them do.) But it's really about the pattern.
For example, a pattern of sloppiness makes Trump's social media team vulnerable to punchline status. On Friday the White House made a web video wishing the Air Force a happy 70th birthday. The @realDonaldTrump Twitter handle tweeted it out. But then pilots started replying to the president, pointing out that the plane shown at the very beginning does not belong to the Air Force. It's a Boeing F/A-18 Super Hornet flown by the Navy.
The next day, Trump tweeted his endorsement of Michigan Attorney General Bill Schuette in the Republican primary for governor. But he misspelled Schuette's name. On Sunday, Trump or someone on his team posted a corrected version.
Remember when Trump said this in the wake of Charlottesville?
"When I make a statement, I like to be correct," he said.
And: "Before I make a statement, I need the facts."
Until that's actually true, newsrooms really do need to cover Trump's misstatements. It's not "old news." Journalists from national networks to weekly papers need to keep making time for the facts.
CNNMoney (New York) First published September 17, 2017: 6:15 PM ET