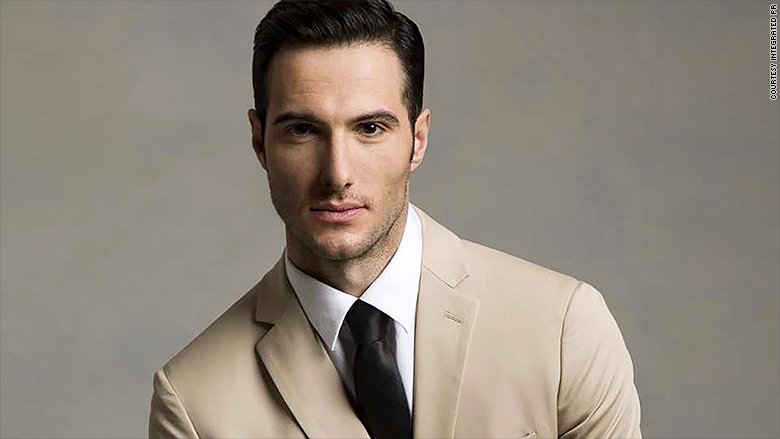 Daniel Maguire wants the world to know that appearing on "Bachelor in Paradise" is not as wild as many imagine it to be.
"Basically I tell people you are just hanging on the beach in a resort area, there's cameras all around and that's it," Maguire told CNNMoney on Friday. "You do whatever you want, say whatever you want. There's no one really telling you what to do, you just be yourself."
Maguire appeared on season three of the ABC reality series, on which former contestants from "The Bachelor" and "The Bachelorette" live in a beach house in Mexico while trying to find love.
Allegations of misconduct prompted Warner Bros. — the production company behind the spinoff show — to launch an investigation and suspend production last week. Details of what happened have not been made public. Warner Bros. is owned by Time Warner, which is also the parent company of CNN.
Maguire said he too has been trying to piece together what happened based on what he is seeing in the media as well as what he's hearing from fellow alumni and friends who worked in production on the show.
"It's hard to believe what's being said, especially given that like 50 percent of the staff is female," he said. "Guys and girls are just going to sit by and watch and let it happen? It just doesn't make any sense."
Maguire said he doesn't know season four cast members Corinne Olympios and DeMario Jackson, the two people at the center of the controversy.
But Maguire said he agrees with Jackson's call for producers to release the video of the incident so everything can be cleared up and the appropriate action can be taken.
Related: 'Bachelor in Paradise' contestant says he was fired from his job
"If it turns out not to be as big a deal, DeMario's name has been negatively affected," Maguire said. "If an assault did occur, I can't see them having a 'Paradise' show anymore because how can you go back after something like that happened?"
The 32-year-old personal trainer and model from Penticton, British Columbia, appeared on season 12 of "The Bachelorette" and said the "Bachelor in Paradise" experience is much more laid back — so laid back that it can sometimes be boring.
When contestants arrive their cell phones and laptops are confiscated.
Days consist of being up by 8 a.m. and then interviews with producers that could be as short as 10 minutes or as long as almost an hour, before the contestants head to the pool or the ocean to hang out.
Contestants couple up fairly quickly, he said, and there is a lot of conversation as they get to know each other.
There's a general lack of sleep as there are some late nights of filming, Maguire said.
The producers don't manipulate the action, and if anything they often become friendly as some of the contestants depend on them for advice on how to handle the different situations that come up on the show, according to Maguire.
"The biggest thing [the producers] are involved in are the interviews, asking you questions," he said. "No way are they are aggressively trying to get you to do this and that."
He said there is also a misconception that the entire experience is about booze-filled hook ups. Former cast members like Maguire have given interviews to entertainment outlets that detail mix of positive and negative experiences. Contestants said there is heavy drinking on the show, but booze is not forced on them.
Maguire said that while alcohol was around, some of the contestants on his season didn't even drink and the presence of cameras meant that things weren't going to get too racy.
"Is it a big old sex factory? No, not even close," he said. "Obviously you saw people kissing, but people were fairly discreet."
CNNMoney (New York) First published June 16, 2017: 6:15 PM ET