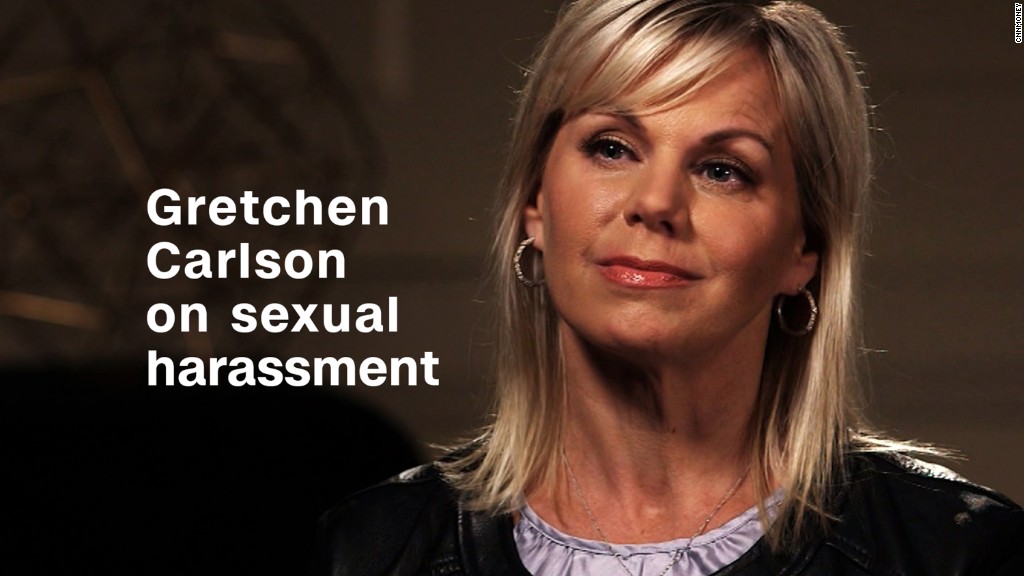 Inside NPR, there is dissatisfaction with CEO Jarl Mohn and his delayed action against the network's head of news Michael Oreskes.
Women and men throughout the organization described anger and resentment that could have ripple effects in the coming days.
In interviews with CNN, nine staffers said they believe Mohn did not take the Oreskes harassment accusations seriously enough. "There were repeated complaints to management going back more than a year, and nothing ever happened," one of the sources said on condition of anonymity.
Some of the accusations dated back to Oreskes' time at The New York Times two decades ago, but female staffers at NPR had concerns about more recent conduct as well.
"I personally declined every invitation to meet with him, even just in his office, possibly to the detriment of my own career advancement, specifically because his reputation was so well known," another one of the sources said.
"The way Jarl has handled this since the story broke is making an already difficult situation much worse," the person added.
Oreskes resigned Wednesday after the Washington Post publicized some of the allegations the day before. Mohn denied he only took action because the Post story forced his hand.
"We have been acting," Mohn said in an internal memo at noon on Wednesday. "Some of the steps we took were visible and others weren't. We have a process in place and we followed that process."
Mohn spoke with NPR's Mary Louise Kelly on "All Things Considered" Wednesday evening. A couple dozen newsroom staffers gathered near the studio to watch the taping. Mohn acknowledged that "there had been rumors circulating around the building here, about his behavior. Rumors and gossip." Mohn said, "we can't act on that. We have to act on facts."
Mohn's comments did little to assuage the concerns of staffers. The union that represents hundreds of NPR employees is preparing a statement on the matter, according to one of the sources.
Some employees feel that NPR should commission an external investigation of Oreskes' conduct and the public radio organization's response, establishing who knew what when.
When asked if there will be an investigation, an NPR spokeswoman sidestepped the question, saying that "Oreskes is no longer an NPR employee."
Earlier on Wednesday, Oreskes said in a statement that "my behavior was wrong and inexcusable, and I accept full responsibility."
Harvey Weinstein scandal spurs women to come forward
Oreskes is a nationally recognized leader in journalism. But some of his conduct with young women going back decades has provoked concern.
In interviews with CNN in recent weeks, multiple sources within NPR — some of whom said they felt compelled to speak out in the wake of the Harvey Weinstein scandal — alleged that Oreskes used his leadership position to try to curry favor with young women. 
Multiple women who interacted with him at NPR described his behavior as "boorish" and "intimidating." They said they had shared their discomfort with each other and with spouses and other confidants. CNN spoke with some of the individuals who corroborated those episodes.
"It's oppressive for the newsroom," a female reporter said before Oreskes resigned. "Women warn one another about Oreskes" and "male staffers know, they sigh and feel similarly powerless to speak up given his position."
Mohn had at least some knowledge about this two years ago. According to NPR media correspondent David Folkenflik, a female staffer, Rebecca Hersher, filed a complaint about Oreskes to the human resources department in October 2015.
"She said Oreskes hijacked a career counseling session into a three-hour-long dinner that delved into deeply personal territory," Folkenflik reported. NPR "formally rebuked Oreskes and informed other top network executives."
A new complaint was made in October 2016, spurred by national news coverage of the "Access Hollywood" tape of Donald Trump and Billy Bush. The accuser told CNN that she spoke with NPR's human resources and legal departments and described how Oreskes aggressively kissed her when she was seeking career advice in the late 1990s. At the time of the alleged incident, Oreskes was the Washington bureau chief of The New York Times. The woman worked as a TV news producer.
According to NPR, Mohn and general counsel Jonathan Hart had a conversation with Oreskes when the complaint was received.
Related: Does Bill O'Reilly still have a future in TV?
In Wednesday's interview broadcast on NPR, Mohn pointed out, "That did not happen at NPR. It was not an NPR employee."
The same accuser said she reached out to NPR again after the Weinstein scandal broke. She also sent a message to Oreskes directly. It read in part: "You owe me and all your victims (I am not the only one, I once surmised and now have heard to be the case) a public apology AND you should recuse yourself from all coverage related to these kinds of stories."
When speaking with CNN, the woman requested anonymity because she feared retaliation at her current job.
She wasn't the only person who contacted NPR in the wake of the Weinstein scandal. A second woman also contacted the network with allegations of harassment dating back to Oreskes' tenure at The Times.
Pressure was building behind the scenes
In recent weeks, word spread within NPR about the allegations. Senior executives, including Hart and Chief Operating Officer Loren Mayor, urged Mohn to take action, but Mohn pushed back, multiple sources told CNN.
"Mohn feels he has done his duty and doesn't want to fire Oreskes," a source said in mid-October.
When contacted for comment about this, an NPR spokeswoman said, "Loren and Jon have complete faith in Jarl's leadership and the decision-making process has been collaborative."
The pressure continued to build behind the scenes. "Oreskes is the talk of the newsroom. Many are aware of his behavior," another employee told CNN last week.
"Why haven't actions been taken at NPR when there have been complaints and everyone seems to know about this problem?" a female reporter asked.
Mohn's position is that he asked the staff for information and didn't hear anything. When the two accusations from the 1990s were received, he sent a memo to the network, dated October 20, "asking for anyone that has experienced or witnessed any of this behavior to please come forward," he said on the radio on Wednesday.
"We laid out a whole array of ways they could contact us," Mohn said. "Over that two-week period of time, we got no complaints. No one stepped forward."
When The Post story was published on Tuesday, Mohn sent out a memo saying that "we take these kinds of allegations very seriously."
Word spread in the newsroom that Oreskes was being placed on leave. It was increasingly clear that he had lost the support of a significant portion of his newsroom.
According to Mohn, one other employee contacted senior management with an allegation against Oreskes after the Post story came out. He called it a "new case."
On Wednesday morning, Mohn asked Oreskes to resign. By lunchtime, it was a done deal. 
NPR host learned of resignation from AP news alert
But the anger inside NPR has not subsided. The focus is now on NPR's handling of the harassment allegations.
While interviewing Mohn, Kelly hinted at the newsroom's bitterness about the way Oreskes' exit was announced. She said she learned about it from an Associated Press news alert.
"Why did they know and we didn't?" she asked Mohn. He said he believed that Oreskes likely pre-empted NPR's announcement.
The news accounts about Oreskes have prompted other women to speak out.
Isabelle Dungan, an actress and writer, wrote on Facebook on Wednesday that Oreskes took her to lunch several years ago — to talk about jobs and get career advice — and "propositioned" her. "He was totally foul and inappropriate with me," she wrote, "to the point where I had to block him on Gmail."
Dungan told CNN that Oreskes sent her an apology message after seeing her Facebook post.
CNNMoney (New York) First published November 1, 2017: 9:35 PM ET