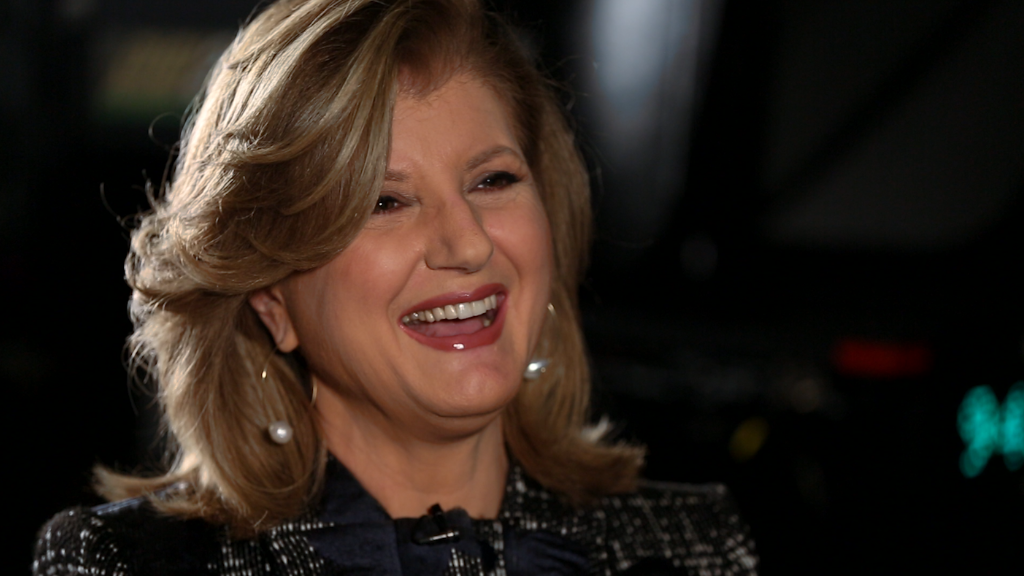 Wearing the same outfit to work and to events is a power move by women — or so suggests Arianna Huffington.
Huffington, founder and CEO of Thrive Global and an Uber board member, advocated for repeating outfits while on stage at Fortune's Most Powerful Women Summit on Tuesday.
"Men have a competitive advantage," said Huffington, referring apparel choices. "They don't have to waste the kind of energy we waste."
She said she leads by example, tagging her ensemble duplicates on Instagram with "#repeat."
The concept has been owned by many successful men over the years. Let's recall Steve Jobs' signature black turtleneck, Mark Zuckerberg's grey T-shirt and President Barack Obama's gray or blue suits. These "uniforms" are a way of taking out the guesswork out of deciding what to wear.
"I'm trying to pare down decisions," Obama said in a 2012 Vanity Fair profile. "I don't want to make decisions about what I'm eating or wearing. Because I have too many other decisions to make."
But the topic of appearance and fashion has always been a bit trickier for women.
Related: Arianna Huffington's role helping Uber try to clean up its mess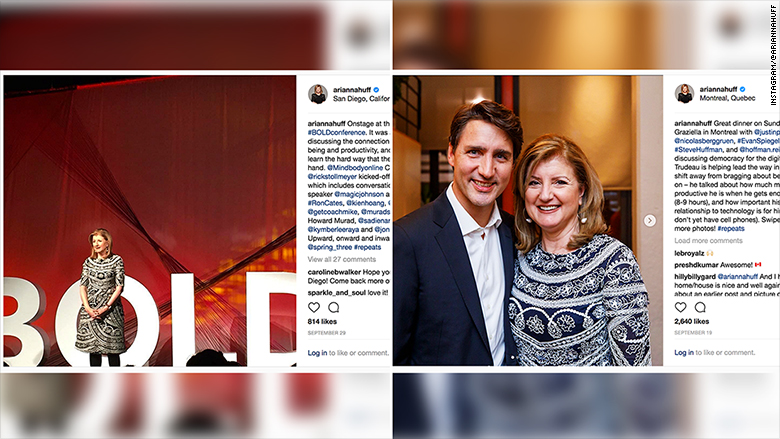 In male dominated industries like tech, some female entrepreneurs have said they've taken measures to alter their appearance to avoid unwanted sexual attention from male investors. For example, enterprise software startup Glassbreakers' CEO Eileen Carey said she became a brunette and opted to wear glasses, instead of contact lenses, for this reason.
Other female entrepreneurs said they have worn more androgynous clothing like suits and black apparel when pitching investors. The Muse co-founder Kathryn Minshew said she A/B tested what she wore when pitching investors to see how her apparel made an impact. Her findings: Wearing all black served her best.
Former Yahoo CEO Marissa Mayer, however, didn't hide her love for fashion. In 2013, she posed for a Vogue spread, which included a sidebar, "What Would Marissa Mayer Wear?: A Workweek Guide to Office Dressing." It sparked a debate over whether it demeaned Mayer's successes or simply exhibited another aspect of her.
The topic of how women dress in professional settings came up this week when fashion designer Donna Karan defended her friend Harvey Weinstein, the Hollywood mogul fired from his company on Sunday over recently surfaced sexual harassment and assault allegations.
"I think we have to look at ourselves," Karan said in an interview with Daily Mail. "… How do we display ourselves? How do we present ourselves as women … What are we asking? Are we asking for it by presenting all the sensuality and all the sexuality?"
Related: Uber to add another woman to its board amid crises
She has since apologized for her remarks.
In suggesting women repeat their outfits, Huffington said it may cut down on wardrobe anxiety but added "women should deliberately repeat things they love."
CNNMoney (New York) First published October 10, 2017: 3:49 PM ET