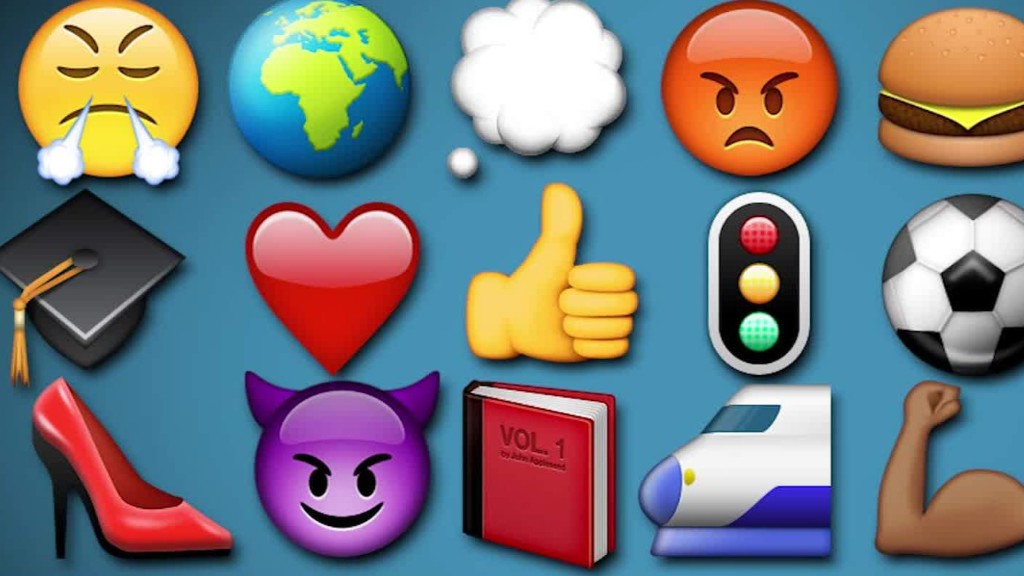 You can say a lot with an emoji — and you'll soon be able to say even more.
Apple announced a collection of new emoji characters coming to iOS, macOS and watchOS later this year. The news coincides with World Emoji Day,
While there's a handful of playful options — from a coconut and a sandwich to a "mind blown" emoji — several feature more inclusive roles for women, such as one wearing a headscarf and another breastfeeding.
Apple teased more than a dozen new emoji, including a genie, t-rex, yoga master, zebra, elf and a zombie. There's also a starstruck emoji and one throwing up green vomit.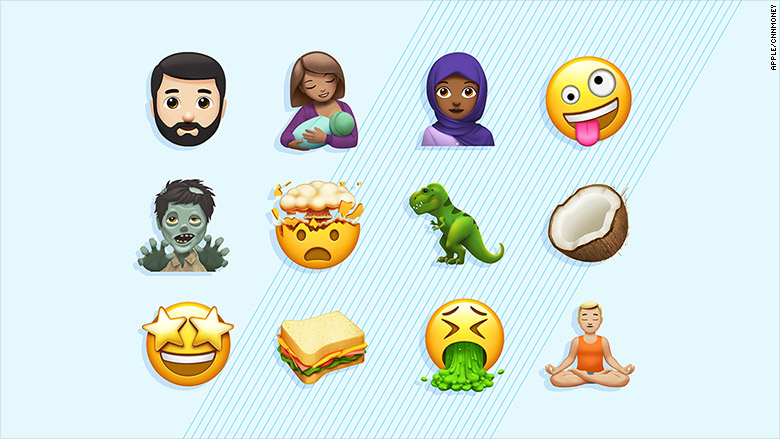 The emoji are Apple's interpretation of 69 new symbols approved this year by the Unicode Consortium, a nonprofit group that sets the global standard for emoji and text characters. Software makers, like Apple (AAPL, Tech30) and Google (GOOG), then design versions for their platforms.
Related: What your emojis say about you
That's why emoji on Android devices look different than those on an iPhone or iPad. However, Google is currently redesigning hundreds of its emoji, which have been panned for resembling melted marshmallows. The new look will be a part of Google's upcoming software update, codenamed Android "O," which doesn't have a release date yet.
Apple's next-generation software typically debuts in September.
The Unicode Consortium has dramatically increased the number of official emoji in recent years. It has approved 2,666 emoji as of June, up from 722 just two years ago. It's also made a greater effort to include diverse skin tones, flags and occupations.
World Emoji Day is celebrated on July 17, which ahappens to be the default date shown on Apple's iCal icon.
CNNMoney (New York) First published July 17, 2017: 1:19 PM ET