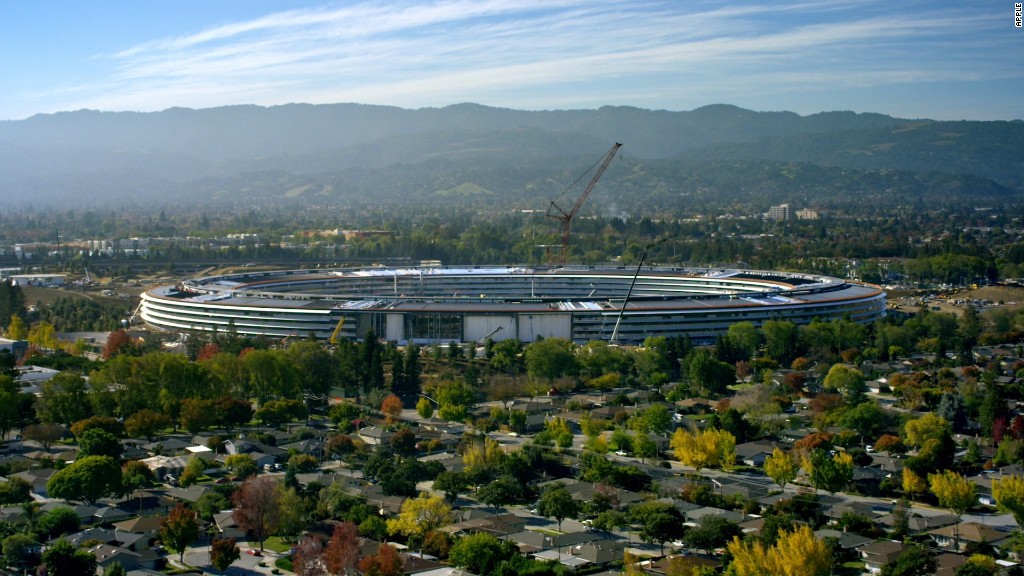 Apple supplier Foxconn is still being coy about plans to open a production plant in the U.S.
President Trump has no such qualms, telling the Wall Street Journal on Tuesday that the Taiwanese manufacturing giant plans to build a big plant in the U.S. and is strongly considering putting it in Wisconsin.
Foxconn told CNNMoney on Wednesday that "it is not currently possible to confirm the locations for those potential investments or estimate the number of jobs that might be created."
Repeating a statement it issued on July 12, Foxconn said it was still "conducting an evaluation of the conditions and potential locations for establishing manufacturing facilities in the U.S."
Foxconn plays a vital role in assembling iPhones for Apple (AAPL, Tech30), employing hundreds of thousands of workers in mainland China.
Luring the contract manufacturer to America's heartland has been a big project of White House Chief of Staff Reince Priebus.
Related: Trump says Apple to build "3 big plants, beautiful plants" in U.S.
In an interview with CNN affiliate WTMJ, Priebus also hinted on Tuesday the plant will likely be located in Wisconsin.
Discussions about a Foxconn plant breaking ground in the state began when Trump visited Kenosha County, and noticed some vacant land, according to Priebus.
"He said, 'That land should be used.' So when Foxconn came into the White House, into the Oval Office, the president said, 'I know a good spot that you should go to, that place in Kenosha,'" Priebus said.
Wisconsin Governor Scott Walker came on board and "has been doing lot of work ever since," Priebus added.
Kenosha used to be a hub for automobile, tools and brass products manufacturing. It was once home to a Chrysler engine plant.
The White House official calendar notes Trump is scheduled to participate in a "jobs announcement" later on Wednesday.
Foxconn said it would only announce its investment plans once negotiations have been completed and approval has been given by the company's board and any other relevant authorities.
Related: Apple supplier Foxconn could create 50,000 jobs in U.S.
Foxconn's billionaire chairman Terry Gou said earlier this year that an investment in the U.S. would likely exceed $7 billion and could create 30,000 to 50,000 jobs.
At the time, Gou singled out Pennsylvania as a possible location, saying that the investment would depend on Foxconn being able to negotiate good rates for land and power.
— Jeff Zeleny contributed to this article.
CNNMoney (Hong Kong) First published July 26, 2017: 5:00 AM ET