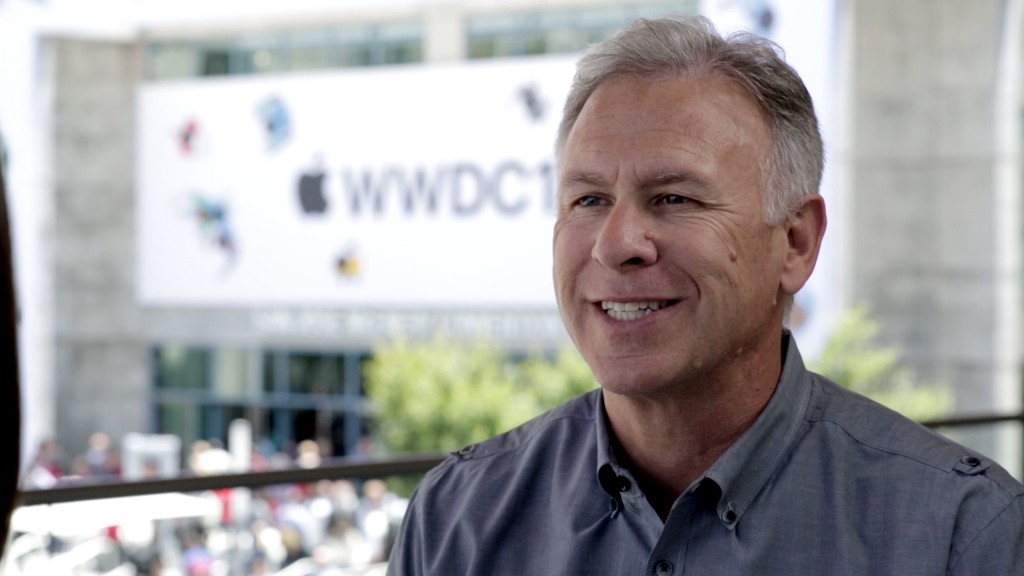 Apple is finally getting serious about original TV programming.
Two Apple (AAPL, Tech30) executives have been meeting with Hollywood agents and producers to hear pitches about possible shows for Apple to buy, according to two producers who have met with them.
The execs, Jamie Erlicht and Zack Van Amburg, were hired from Sony Pictures Television in June to oversee Apple's video programming.
These pitch meetings have placed Apple in direct competition with Netflix (NFLX, Tech30), HBO and other distributors.
Some producers are eager to work with Apple, sensing a first-mover advantage. Others have a lot of questions about how Apple will distribute its shows. When "House of Cards" debuted on Netflix, marking the streaming service's entrance into original programming, the service already had a large catalog of licensed programming.
Apple doesn't have that — but it does have iPhones in hundreds of millions of hands.
The meetings were first reported by The Wall Street Journal on Wednesday. Apple is said to be budgeting about $1 billion to acquire and produce original TV shows over the next year, according to the Journal.
Apple declined to comment.
Related: Not made for TV: GoPro's failed media business
Apple has tiptoed into original content in recent months with mixed results. Its reality show, Planet of the Apps, has been widely panned. The company is also producing a scripted TV series starring Dr. Dre.
"We have put our toe in the water with doing some original content for Apple Music," Tim Cook, Apple's CEO, said on an earnings call in January. "We're learning a lot about the original content business and thinking about ways that we could play at that."
With a $1 billion commitment and TV execs on staff, Apple stands to be a bigger presence in Hollywood. But even that budget is no match for potential rivals like Netflix., which has committed $6 billion for original content this year.
Apple's move into original programming is part of a broader shift in the industry. Tech companies are looking to differentiate their products, sell subscriptions and potentially attract lucrative TV ad dollars.
Facebook (FB, Tech30), Snapchat (SNAP), GoPro (GPRO, Tech30) and Google (GOOGL, Tech30)'s YouTube have all started investing in original shows. Netflix and Amazon (AMZN, Tech30) are the furthest along in this effort.
CNNMoney (New York) First published August 16, 2017: 12:24 PM ET