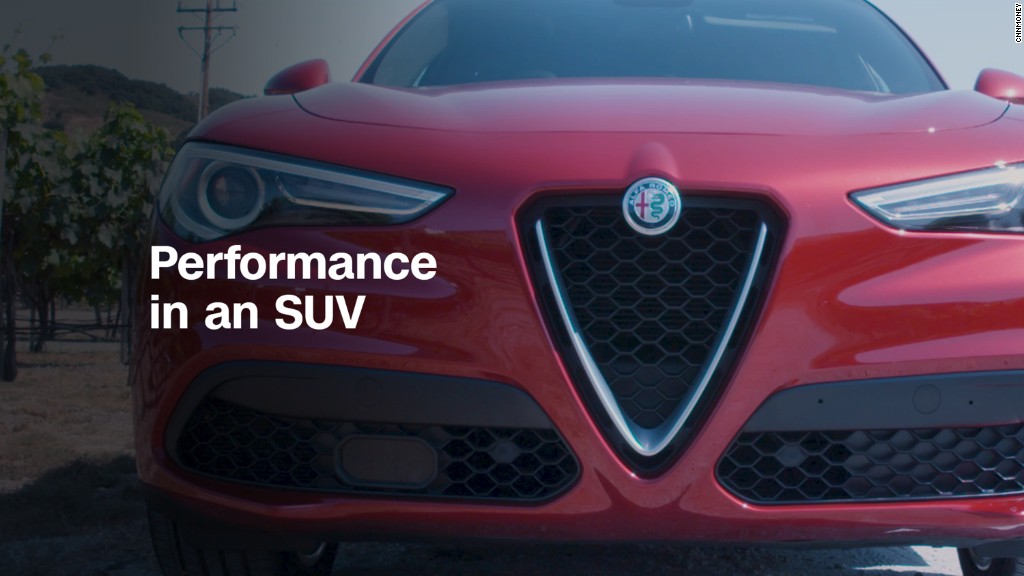 Crossover SUVs are taking over the earth. Everybody makes them. Everybody buys them. It's getting boring. But occasionally, in this great sea of semi-sort-of-SUVs, something stands out.
Like the new Alfa Romeo Stelvio, for instance. First, it stands out because it's an Alfa Romeo, an Italian brand that only recently re-entered the American market after cutting out 22 years ago. While it looks like a lot of other crossovers from the back, the triangle-centered Alfa grill on the front clearly marks it as something new.
To really understand what sets the Stelvio apart though, you have to drive it.
Few crossover SUVs are actually fun to drive. Most are varying shades from "Blech" to "Blah" but a handful elicit a genuine "Ooh!"
The Stelvio is firmly on the fun end of the spectrum. And the one I drove up and down a snaking mountain road in California wasn't even the high-powered Quadrifoglio version. That will be available later and will cost lots more than the roughly $45,000 280-horsepower Stelvio I was in.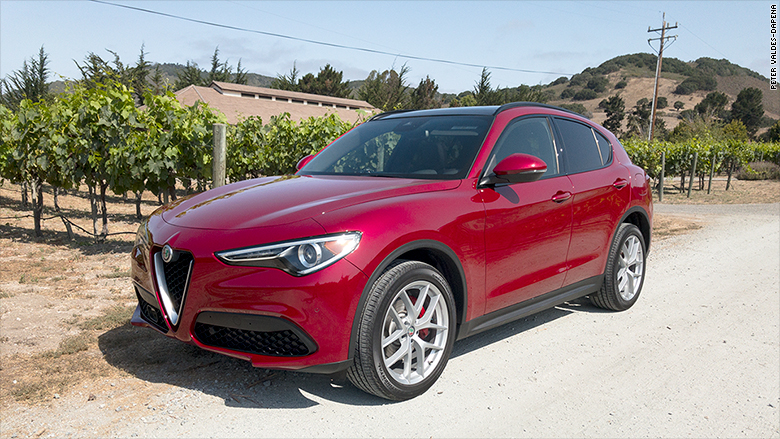 Even this relatively ordinary Sport version was responsive and nimble, particularly in Dynamic mode, one of three driving modes available with the twist of a knob. The turbocharged four-cylinder engine even lets out a respectable growl.
The Stelvio darts eagerly into a curve and, once there, stays even and composed. The most surprising thing, though, was how smoothly it rides. Usually, especially in SUVs, the trade off for that kind of exciting roller-coaster cornering is a stiff ride. The Stelvio has genuine panache.
Inside, the Stelvio has a fairly nice interior with the start-stop button mounted on the steering wheel, as in a Ferrari, where you can thumb it with your hands in driving position.
One real gripe with the Stelvio is with the tiny computer screen that controls the stereo, navigation and such. This screen is even smaller and narrower than it first looks. And the interface seems inelegant, too.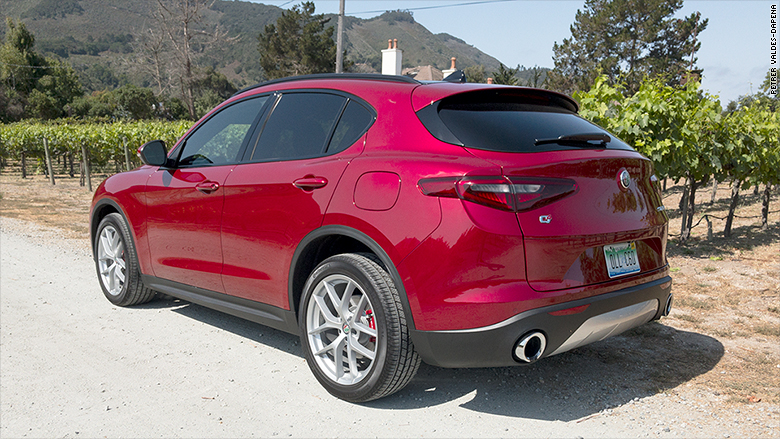 Finally there is the issue of reliability. The Stelvio is too new to say how dependable it will be but, if history is any guide, well… let's hope it isn't a guide. Alfa Romeo is one of Fiat Chrysler Automobiles' brands and, at FCA (FCAU), poor vehicle dependability is a longstanding corporate tradition. (All of FCA's brands lie at the bottom of Consumer Reports' dependability rankings). An FCA spokesperson insists, however, that the new Alfa Romeo products will break from this dismal past.
I'm skeptical but hopeful. It'd be great if the Stelvio could as dependable as it is enjoyable.
CNNMoney (Carmel-by-the-Sea, California) First published September 25, 2017: 9:17 AM ET