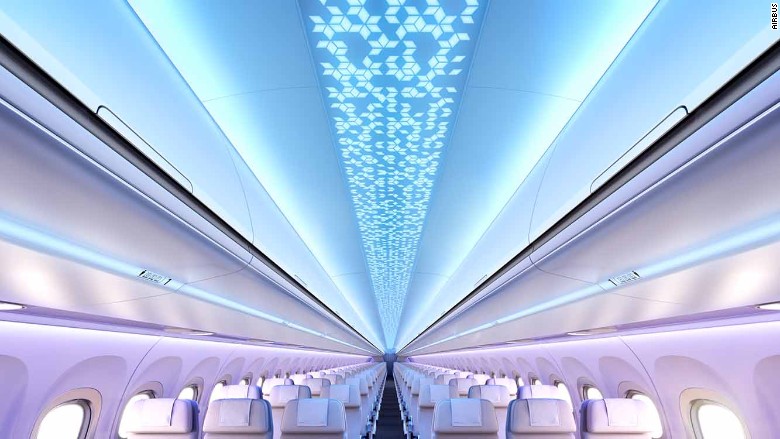 For millions of airline passengers, the cabin can make or break the experience.
European jetliner manufacturer Airbus announced Monday at the Paris Air Show it would give the cabin of its single-aisle A320 airliners a glitzy make over starting in 2020.
The new design borrows significantly from the A320's twin-aisle siblings, the A330neo and A350 XWB, which are both getting a similar cabin makeover.
Airbus claims it is now providing airlines and passengers the largest overhead bins in its class. Its new bins fit eight bags instead of the usual five with space for larger bags stored on their side, the aircraft maker said.
Other features of the new design include:
Increased cabin width — new sidewall panels offer an extra inch of shoulder space
Window shades that give more window area and better views
A new lavatory design including mood lighting, automatic aroma dispenser and anti-bacterial coatings
Interior cabin lighting is also a central part of the new design, including ceiling illumination meant to welcome passengers from the moment they first step aboard the airplane. Airlines will be able to customize the cabin and pick from 16.4 million color LED lighting options.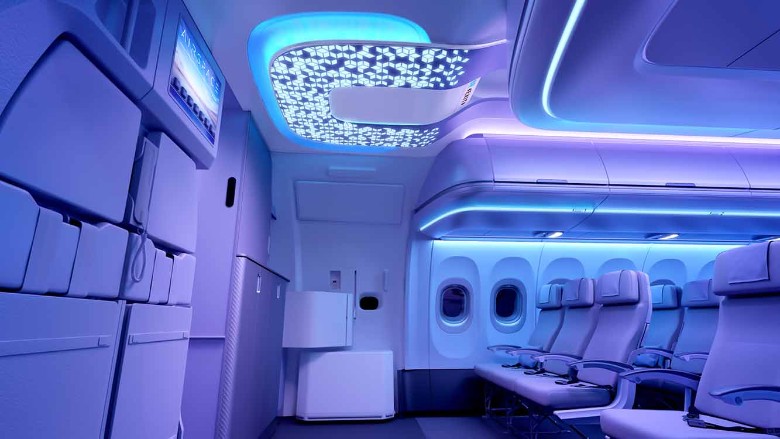 In 2010, Airbus arch-rival Boeing introduced its own "sky interior" cabin revamp for its single-aisle 737 airliners. Like Airbus, Boeing gave its small jets an interior inspired by its larger 787 Dreamliner.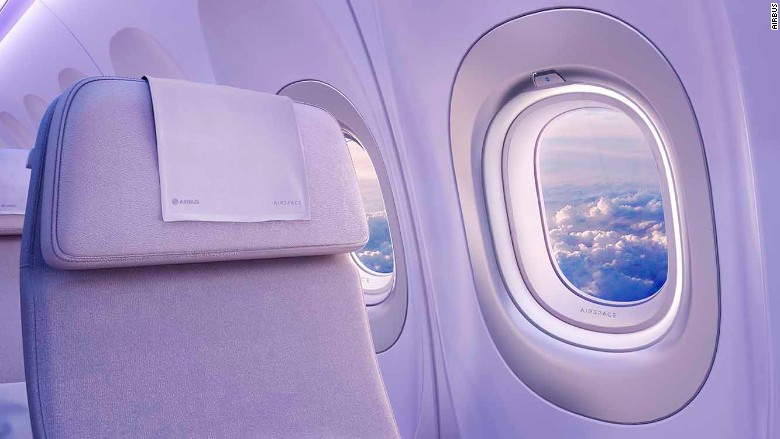 In addition to larger and easier to open overhead storage bins, Sky Interior's lighting scheme matches different times of day to prompt passengers to feel more at home aboard and less like they were flying.
CNNMoney (Paris) First published June 20, 2017: 8:43 PM ET