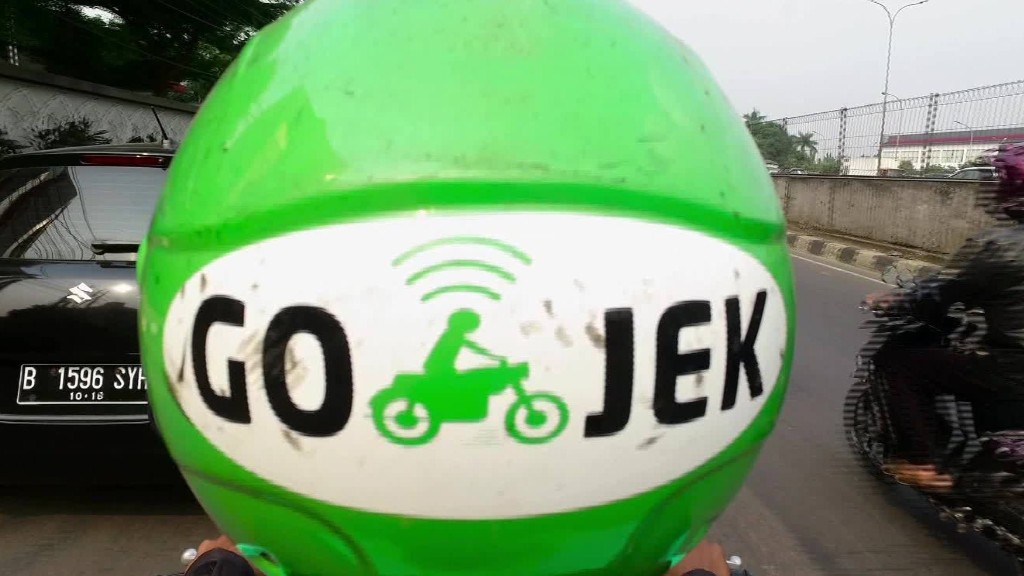 Jakarta has become Exhibit A of why HOV lanes are a good thing.
A new study from MIT researchers, published Thursday in Science, showed the impact on a city's traffic when high-occupancy vehicle (HOV) lanes were removed.
The average speed of Jakarta drivers during the evening rush hour plummeted from 13 mph to 7 mph. In the morning, speeds fell from 18 mph to 12 mph. The impacts weren't felt solely in the HOV lanes, but across the city.
"The magnitude was enormous and more than I would've expected," MIT professor Ben Olken told CNN Tech.
For years, a handful of the busiest streets were only accessible to cars with at least three passengers. Even with the HOV-only roads, Jakarta still had some of the world's worst traffic. The policy was at times controversial.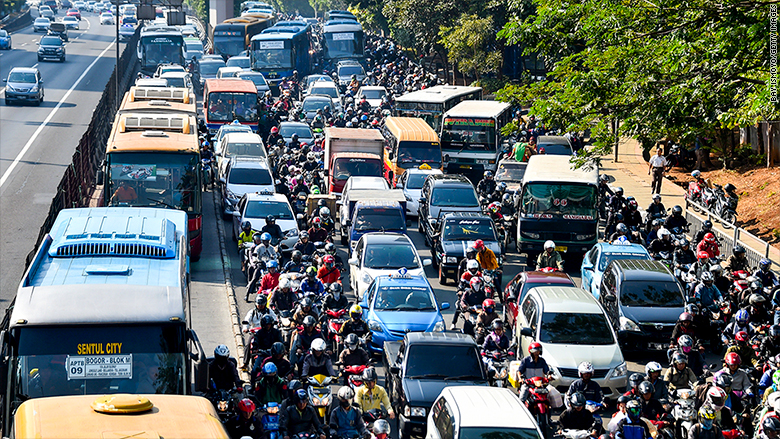 Drivers in the Indonesian capital began paying "jockeys" to ride along with them in HOV lanes. Some jockeys were children. Others were mothers holding babies. These passengers didn't actually need to go somewhere, they were looking for a way to make money. The practice seemed to undermine the point of HOV lanes.
Related: The 15 worst cities for rush hour traffic
In March 2016, Jakarta's government announced it was eliminating the three passengers in one car policy. The jockey business disappeared overnight.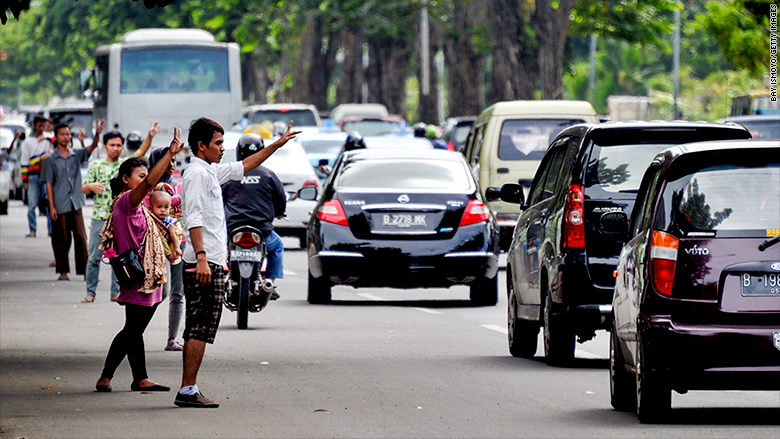 The MIT researchers began pulling data immediately from Google (GOOG) Maps to gauge the impact on traffic. Olken called Google Maps a great source for traffic research, offering high-quality data at a low price. Being present in Jakarta, or any city, is no longer essential for researchers wanting to understand its traffic.
The MIT team presented their findings to the Jakarta government last year, but it didn't decide to bring back the HOV lanes. Instead, Jakarta adopted an odd-even license plate system. On certain days only odd or even license plates can drive on some roads. The MIT researchers haven't studied the effectiveness of the new license plate system.
Jakarta's government did not respond to CNN Tech's request for comment.
CNNMoney (Washington) First published July 6, 2017: 2:17 PM ET